Site Inductions refers to the process of introducing the employees to the business, by helping the employees with what informations are required for the work.
Make sure the questions or texts needed for your induction are added to the questions repository. Please see the article "How to create a Question?".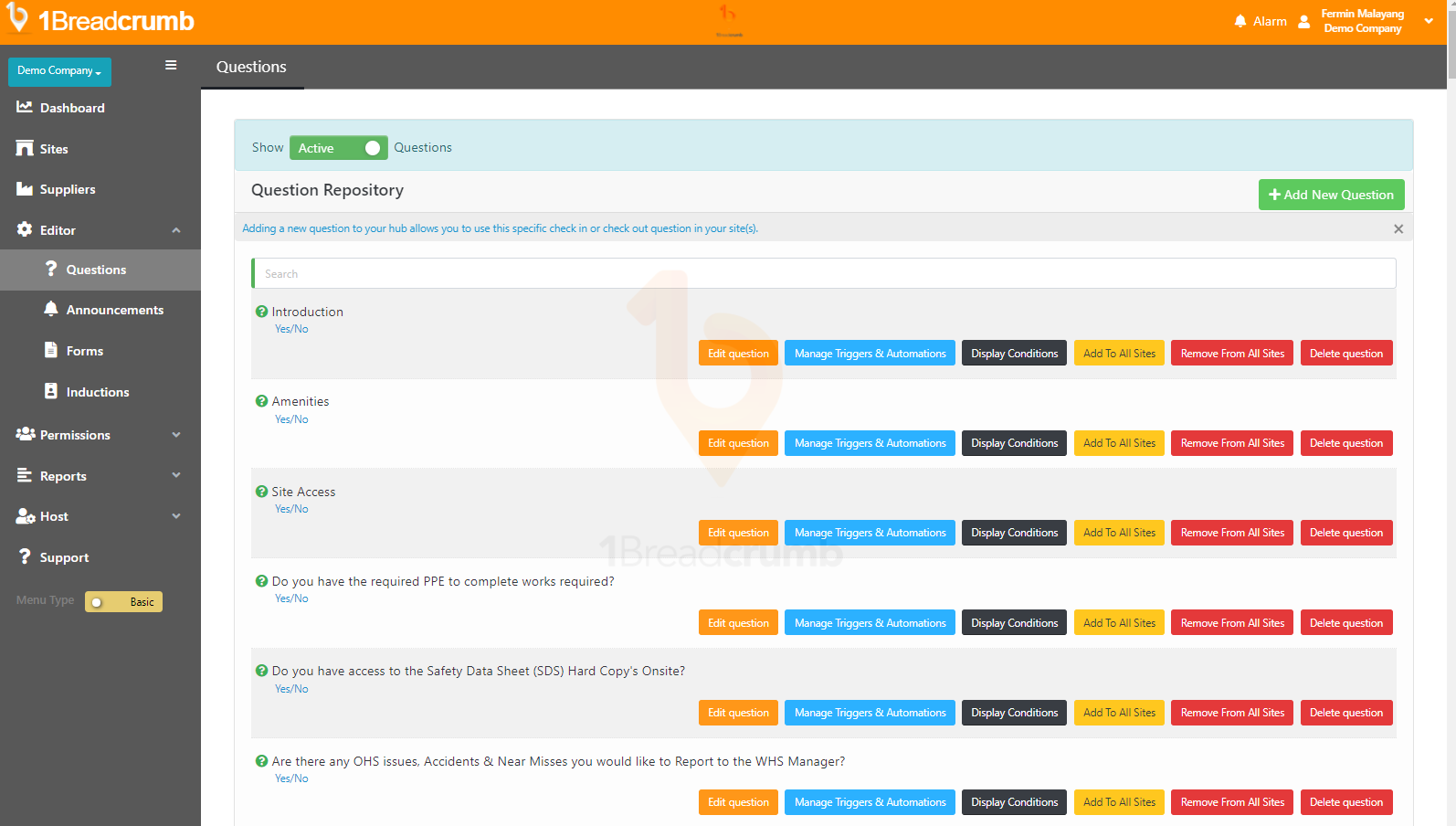 Step 1:
Go to Editor
Step 2:
Click Inductions
Step 3:
Once you're on the inductions page click

and fill out the details:

a. Name. Where you add the name of the new employee.
b. Expire After Day(s). That is when the inductions end.
c. Is Enable? If the Induction is Active or Not
d. Approval Mode. If this is going to be automatically approved, or host approval after the induction ends, or you can have this disabled meaning to say there's no need of approval.
e. Perform Induction. This is when the induction starts, will it be at any time, upon check-in, or pre-check-in.
f. Type. If this is a Company-Wide induction, for the whole company or Site-Specific induction, only for a specific site.
g. Is Mandatory? If the induction needs to be filled or not.
h. Allow users to attach Additional Documents. Other documents are needed to be attached for induction, this is optional.
i. Limit Visitors based on Types? You may limit certain visitor types for certain inductions.
j. Item(s). Allows you to add Questions, Documents and Announcements.

Once you're done filling out all the details, click

, or

to discard the information.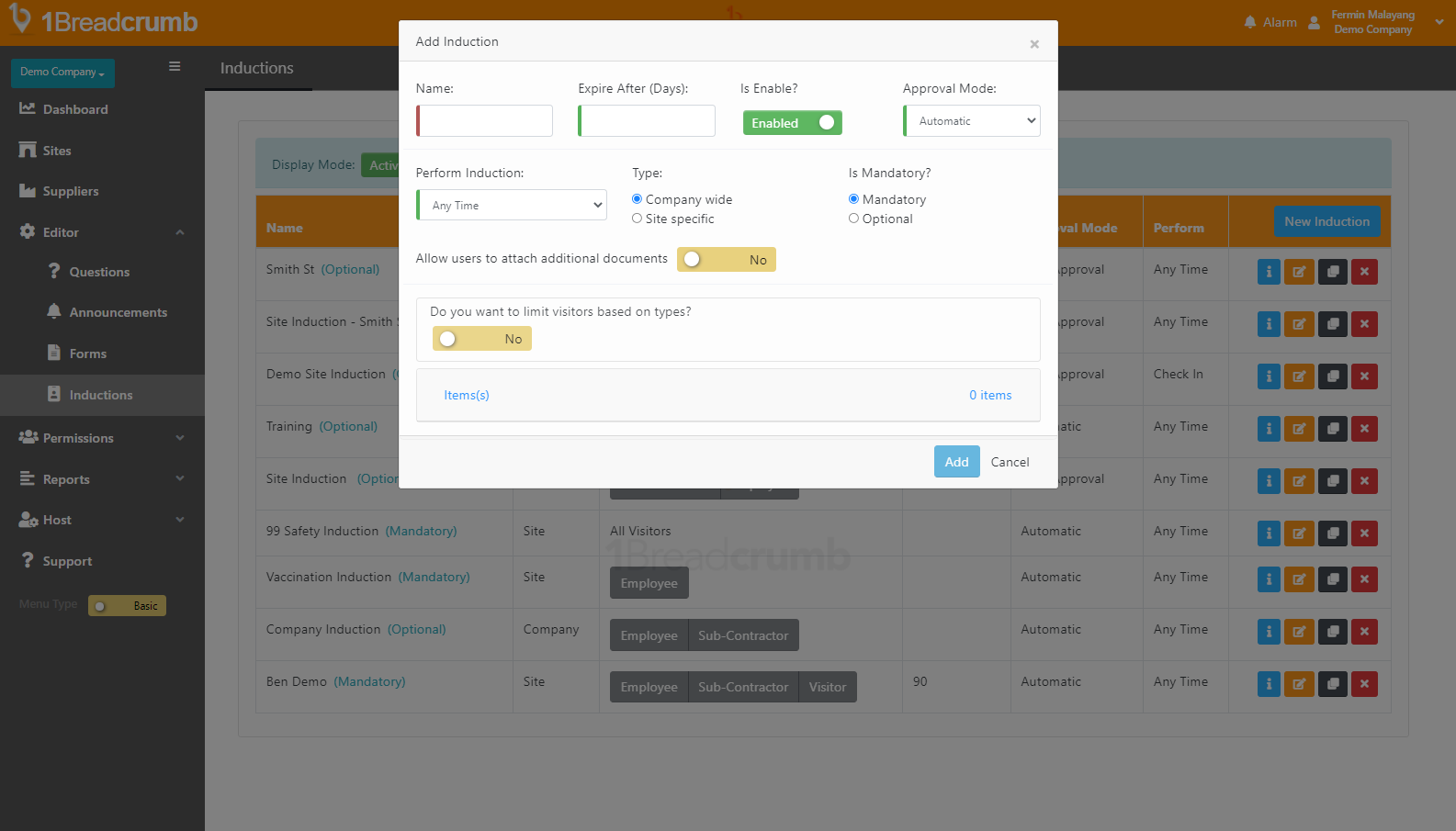 Step 4:
To Edit your Inductions, click on the

button.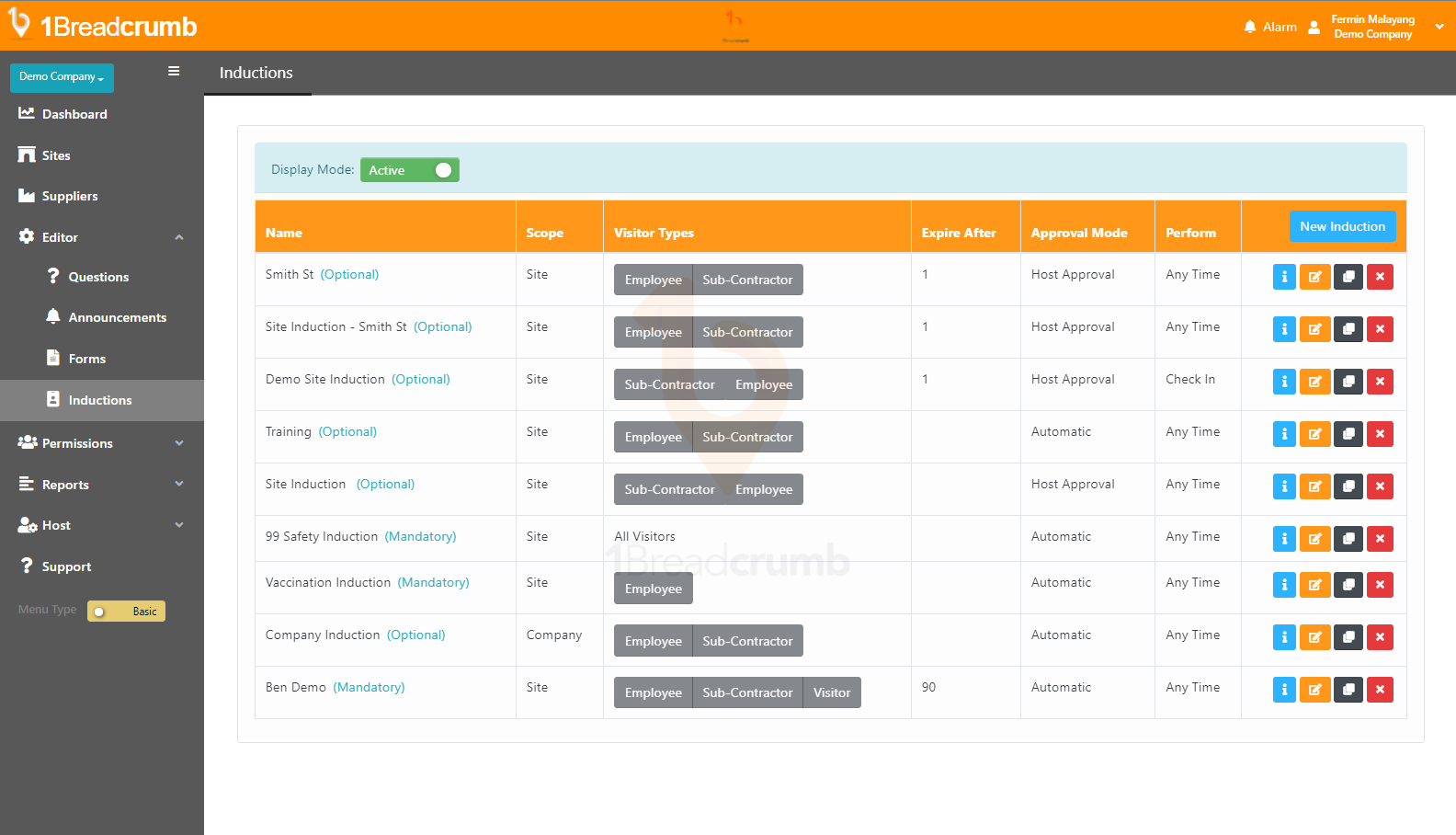 All of your finished inductions will be shown on the Inductions table.
There you have it! The Induction is now added!