This allows you to filter the Site Induction to your specified site.
Before you can add an Induction to a site, make sure you have created an Induction. Please see the article "How to create an induction?"
Step 1:
Click on Sites.
Once you're on the Sites Page, look for the site you want to add the Site Induction and click on the

button beside the name of the site.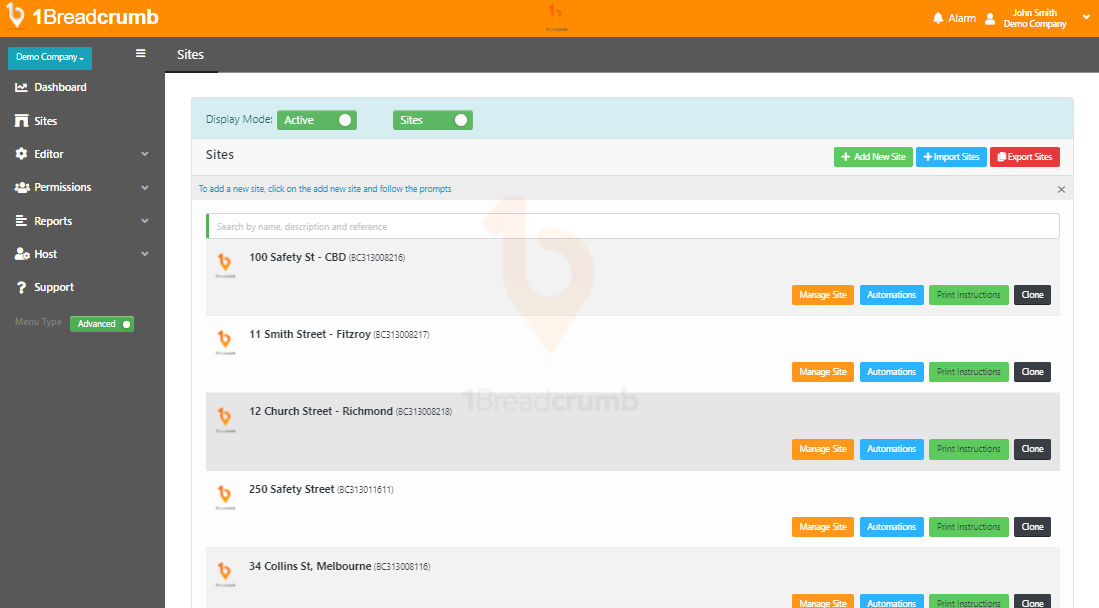 Step 2:
You will be routed to the Site List Page. Scroll down until you see

.
Click on the

and all the list of Inductions will show. Click the

to add the Induction to the Site.
To remove the Induction, click the

button on the right-hand side of the Induction Name.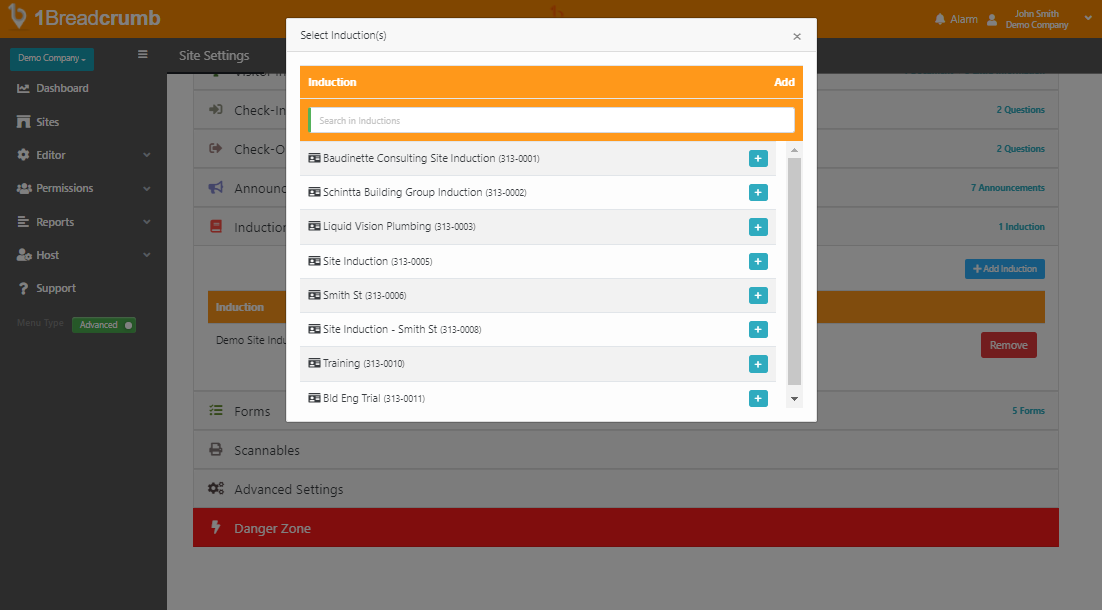 You have now added an Induction to a specific Site!