How to create Visitor Types?
This option will allow you to add visitor types to sort people on site or display different information depending on their type.
Step 1:
Click on the Profile Settings located at the upper right-hand corner with your name and the company name.
Step 2:
Click on Company Settings
Step 3:
Click on Visitor Types under the Company Configuration.
Type the name of the Visitor type in the field and click

.
You will now see the Visitor Type you added.
To edit the Visitor Type, click on

.
To remove the Visitor Type, click on

.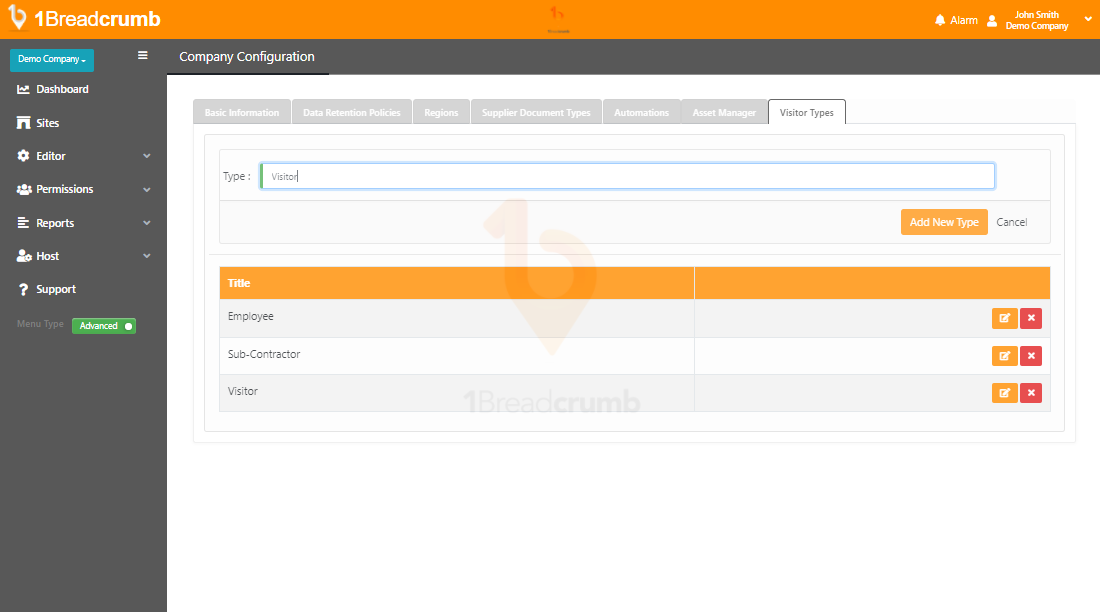 Congratulations! You Just added your Visitor Types!