How do I check into a site with the mobile app
You have 3 different options for checking into site.
*Please note: location services are not required to check in with a QR code.*
1. Location Check in
If you have allowed your location settings to be enabled for 1Breadcrumb, simply select

when on site and our app will find the site you are currently on. If multiple 1BC sites are in the area you can also select from a list of the ones you're in range of.
2. QR Code App Check In
Select the

button on the home page and simply scan the site QR code.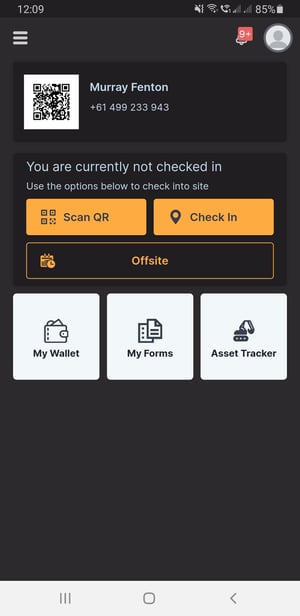 3. QR Code Camera Check In (Web Version)
Alternatively, you can scan the QR code with your phone camera and check in via our 1Breadcrumb Web-App. The first time you use this it might take approximately 15s to load, but will load faster on subsequent check ins.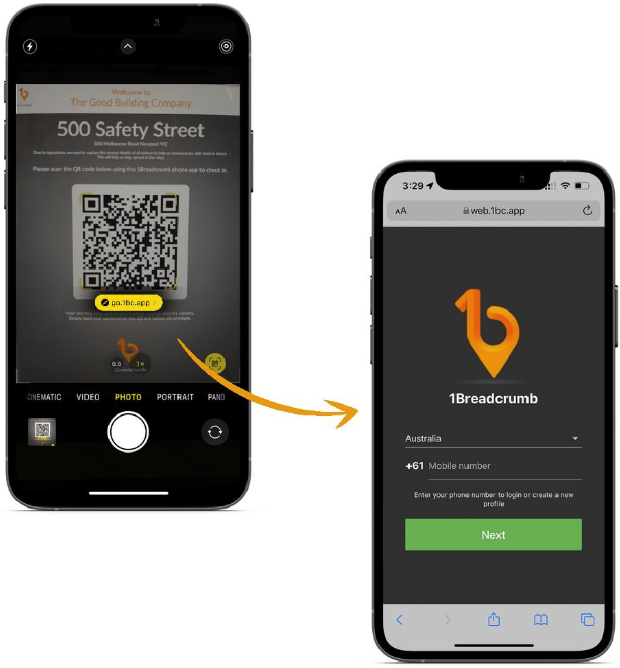 After this sign off on any SWMS; complete Induction material and upload licences required.

See our Completing an Induction guide for more details:
https://support.1breadcrumb.com/how-to-complete-induction-with-1bc