This article will run you through the process of requesting SWMS from your Contractors prior to arriving on site using the Web Portal.
To Request SWMS:
Step 1 - Go to your list of Sites currently active in the 1Breadcrumb Web Portal, located at https://dashboard.1breadcrumb.com/
Step 2 - Select Suppliers

Step 3 - Select Onboard from your list of Contractors added to the job selected

Step 4 - This will then generate a pre-populated email to be sent to the desired address containing a Supplier Link where they will be able to upload their SWMS.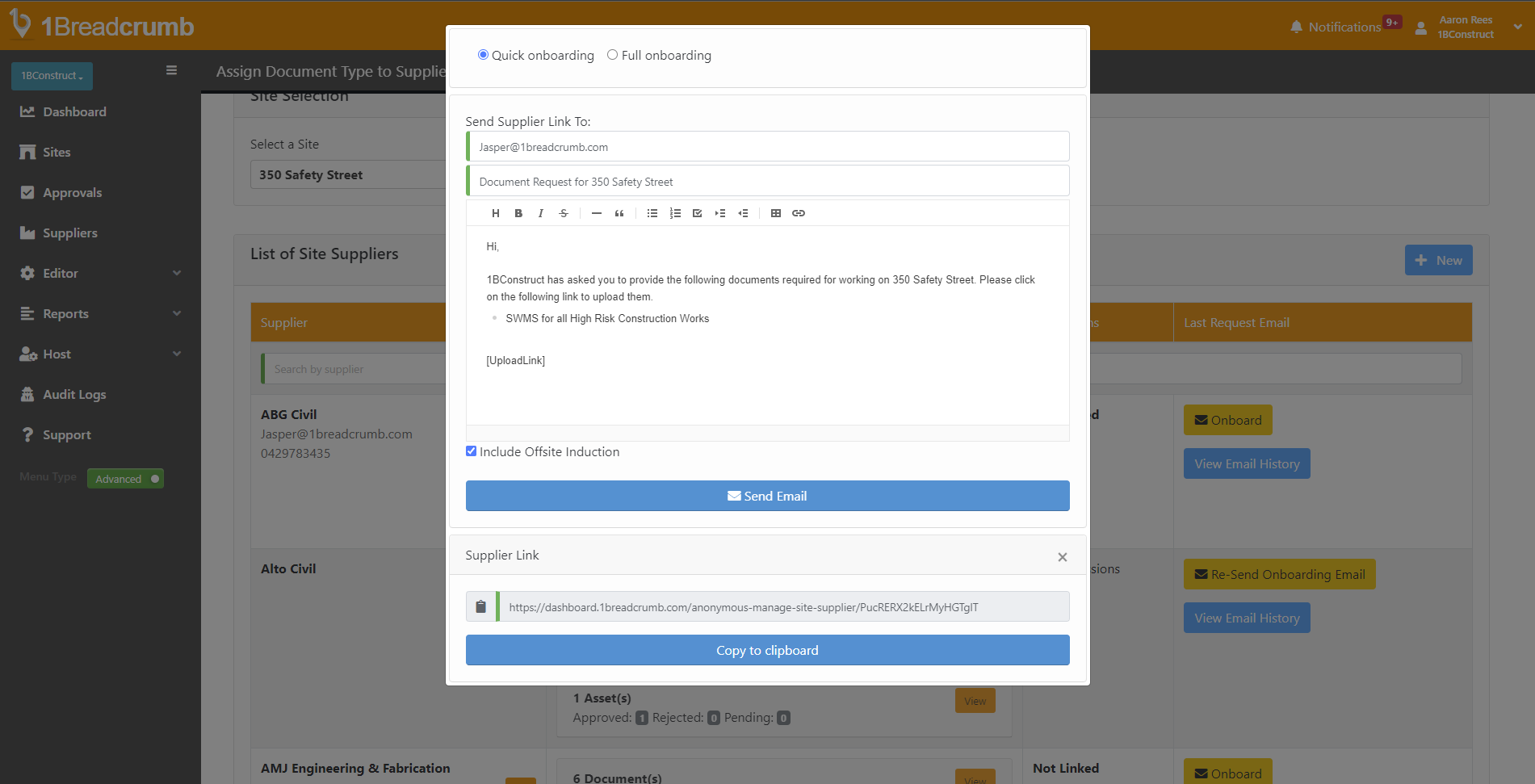 After you've confirmed the correct email address and content, click Send Email.
Alternatively if you'd like to send the invitation from your own email, select Copy to Clipboard.
Below is the invitation link subcontractors would receive, and to upload their SWMS they simply need to select

.