Procore have confirmed there is an issue with their integration permissions. 🙁
To ensure project information syncs from 1Breadcrumb into Procore, you will need to perform one of the two solutions Procore has provided.
Remove and re-add existing and future projects - This is a manual step needed to be done for each new project
Create a Global Permissions Template and apply it to the 1Breadcrumb app - This will apply the correct permissions to existing and new projects.
Note: You will need to ensure you have administrative access within Procore to complete the below steps.
Option 1 - Remove and re-add each project that is not sync'ing
Step 1
Click on Apps located in the header, top right.
Click on App Management

from the dropdown.

Type 1Breadcrumb

in the search bar.
Click View next to 1Breadcrumb in the search results.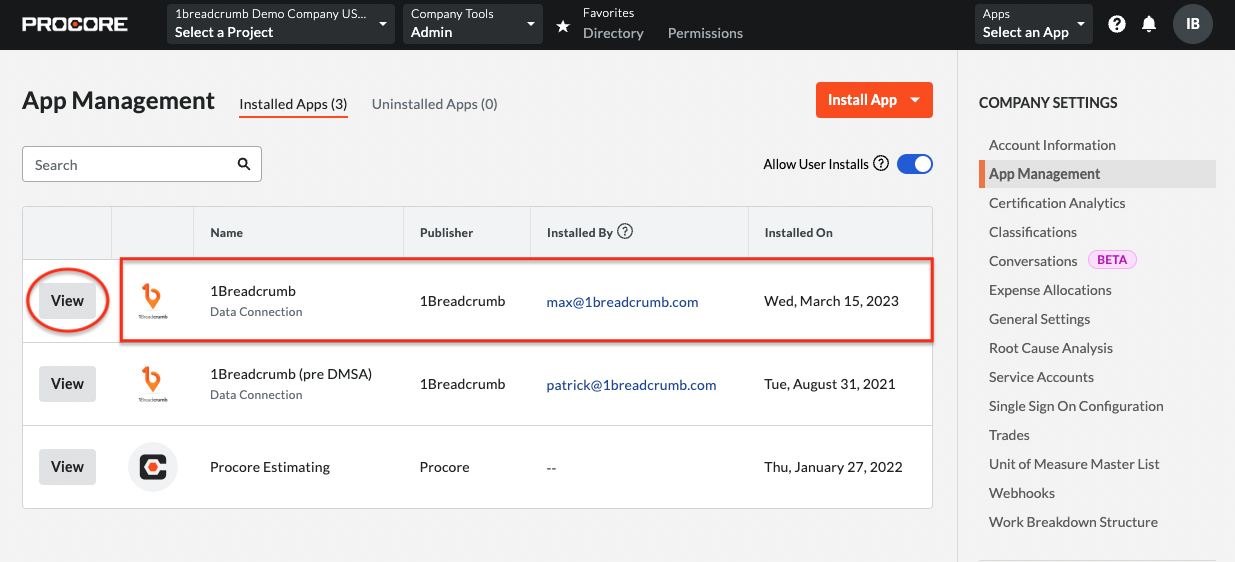 Step 2
Select the Permissions tab. Then remove and re-add the projects not sync'ing to Procore, using the rubbish bin icon next to the project name under the Permitted Projects.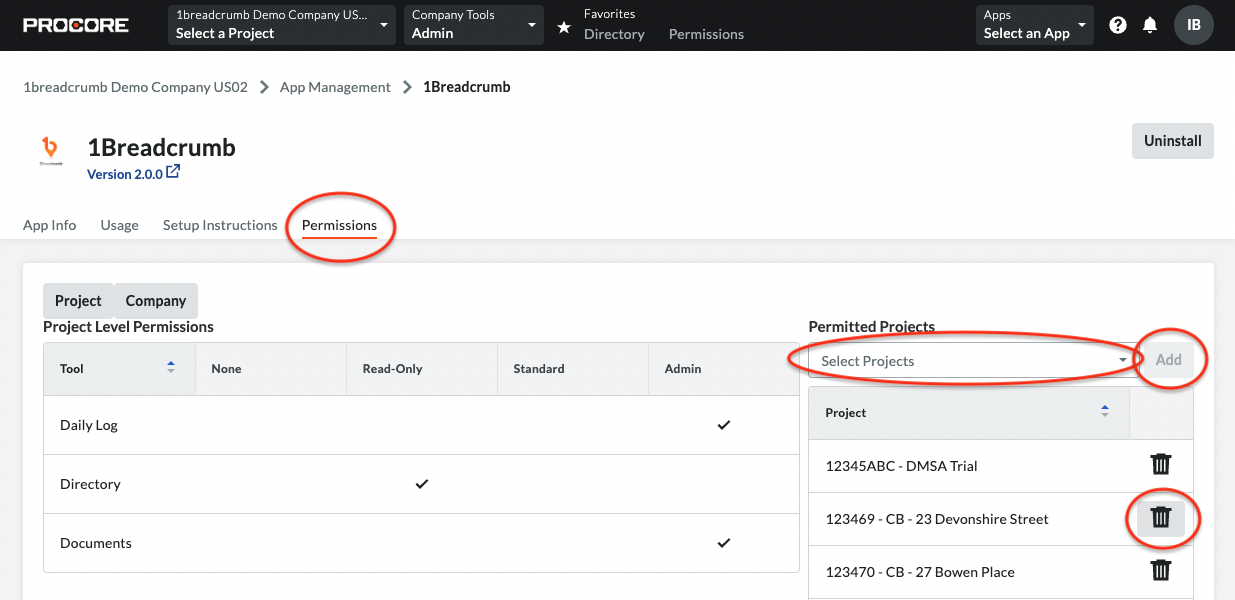 Option 2 - Create a Global Permissions Template and apply it to the 1Breadcrumb app
Step 1
Please follow the below steps given to us by Procore:

Select the following permissions and click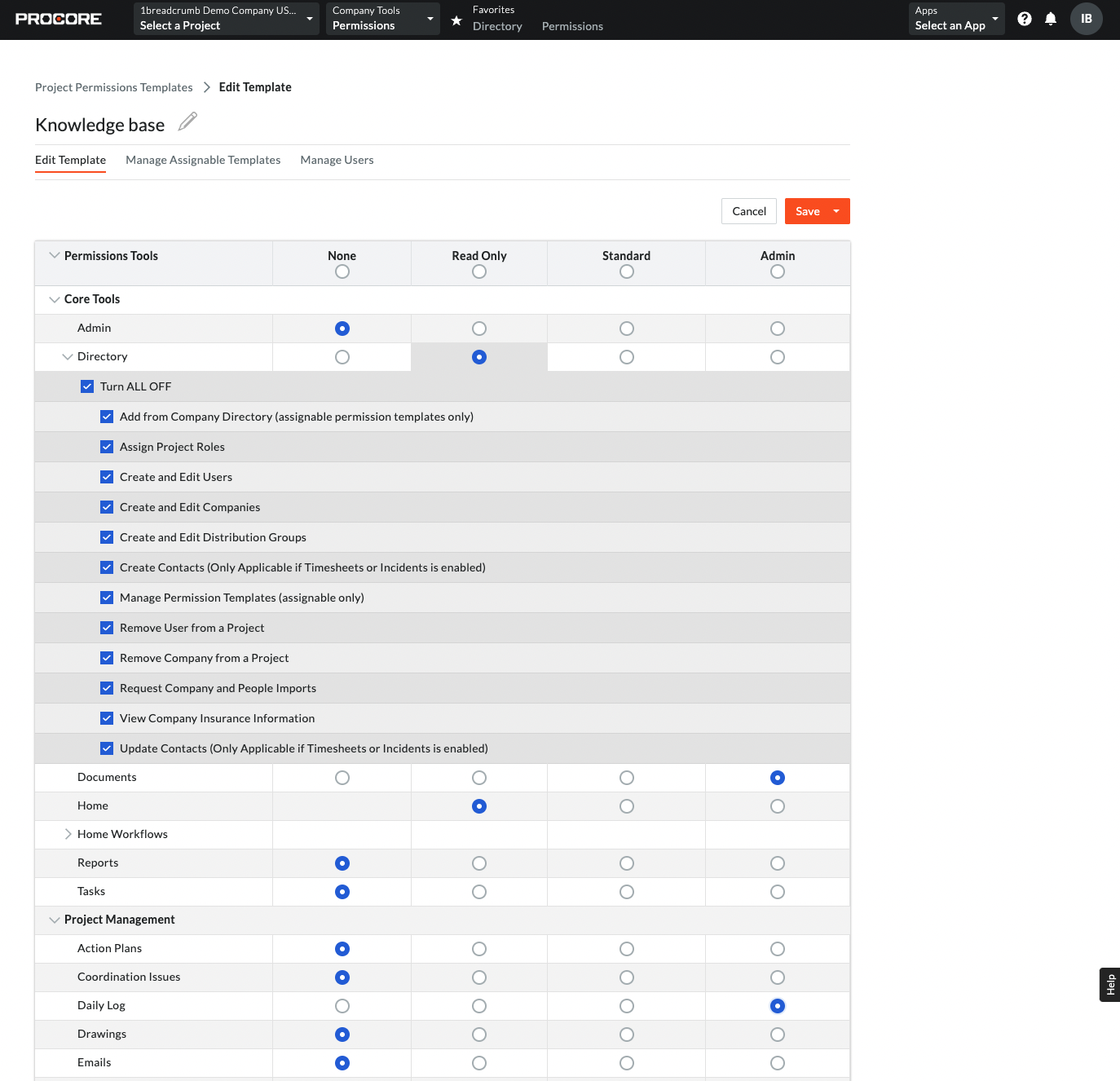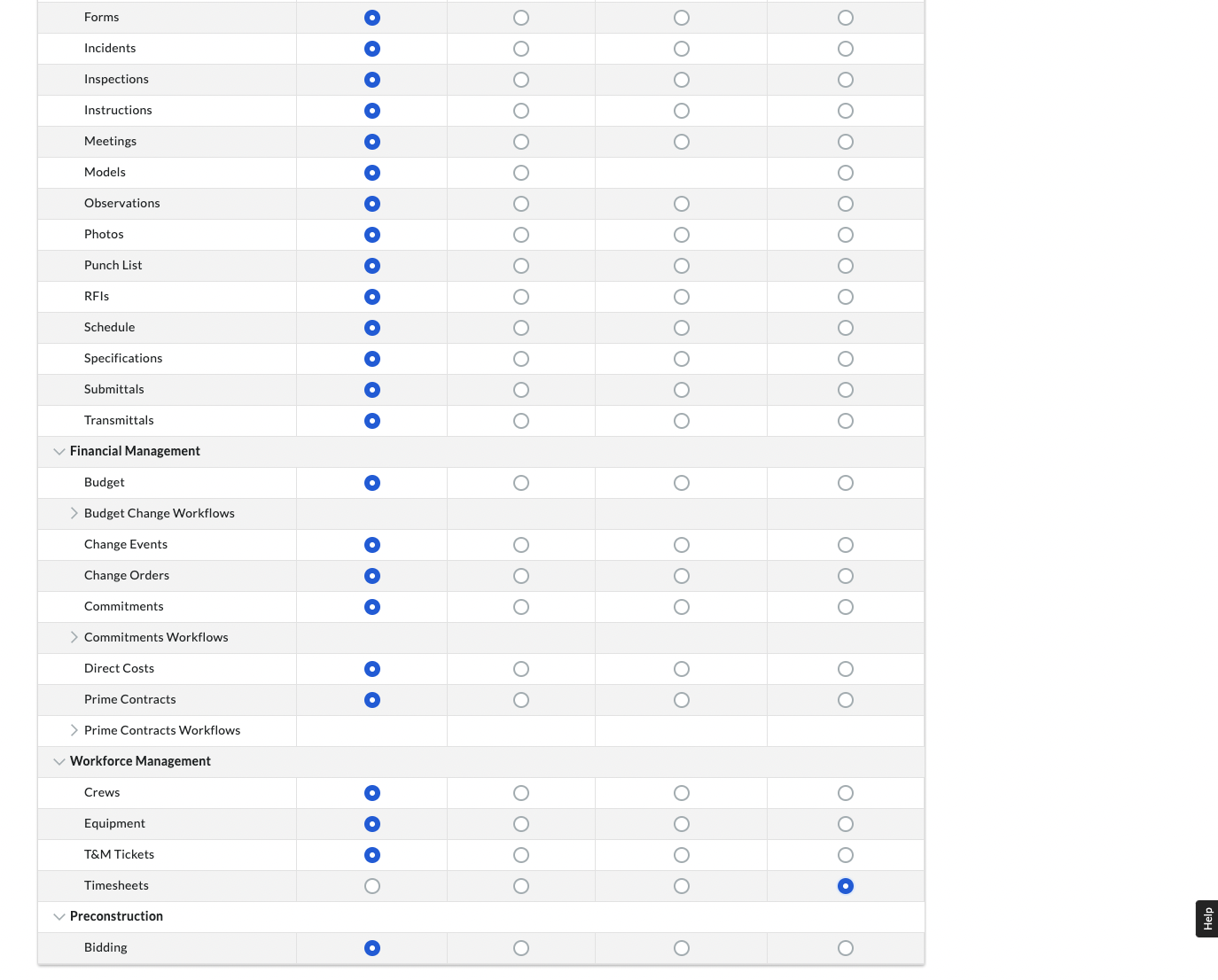 Step 2
Then follow the steps below: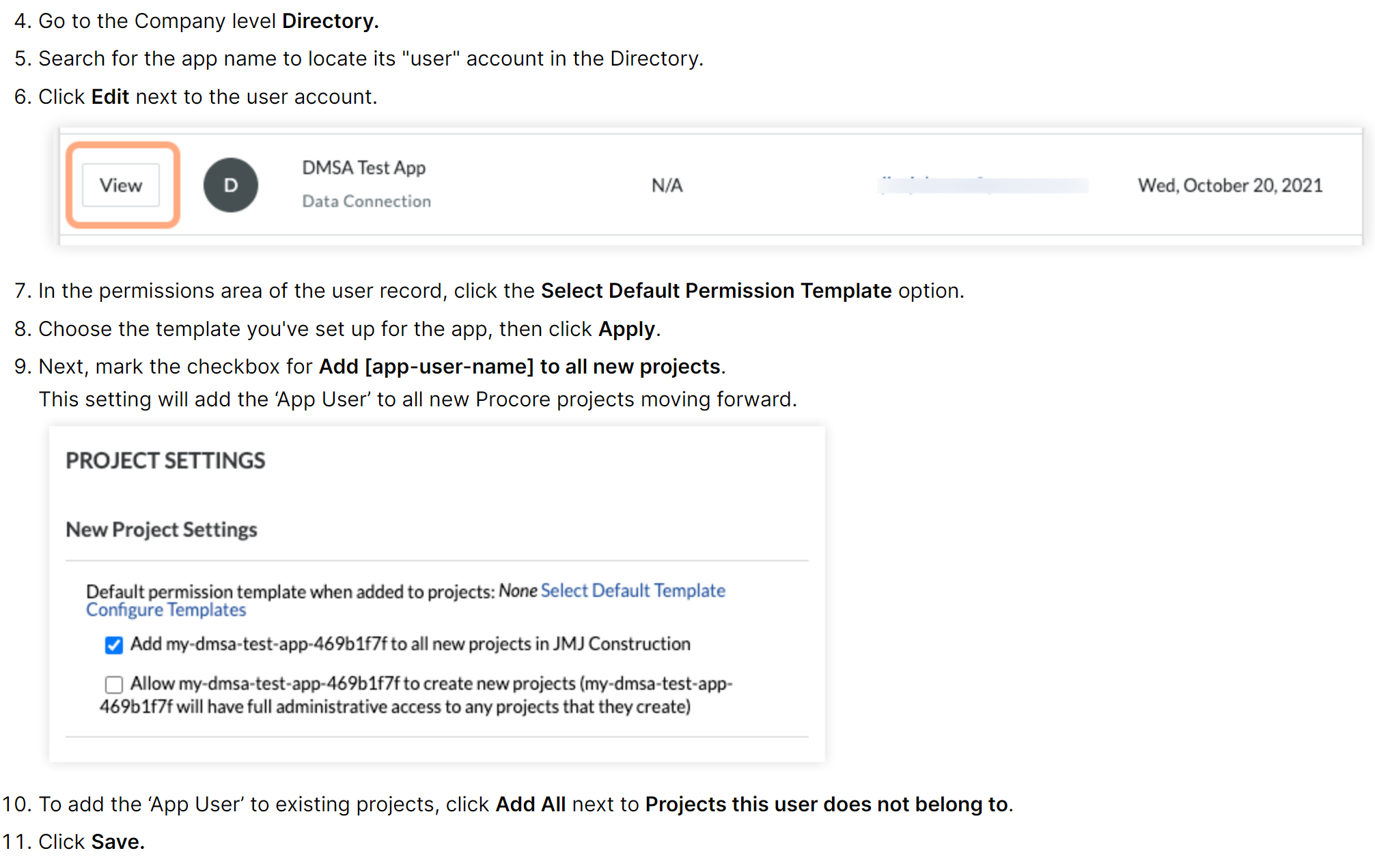 After you follow these steps from Procore above, all future projects will no longer have the sync issue.
See here for more details: https://support.procore.com/products/online/user-guide/company-level/admin/tutorials/install-app-from-marketplace
For more information and the latest update on resolving this issue, click here.