What is an Activity Report?
The Activity Report allows you to generate a report about who has been on-site over a selected period of time, for how long, and how they answered set questions.
You can choose what information you want to include in your report by ticking the Filter boxes Include: Answers/Scannables/Announcements/Supplier Document Types. You can change the filters depending on the report you want. Just click the Refresh button every time you wish to change the filters.
If you select the filter icon

you can search for specific details such as Name/Mobile/Site on each column.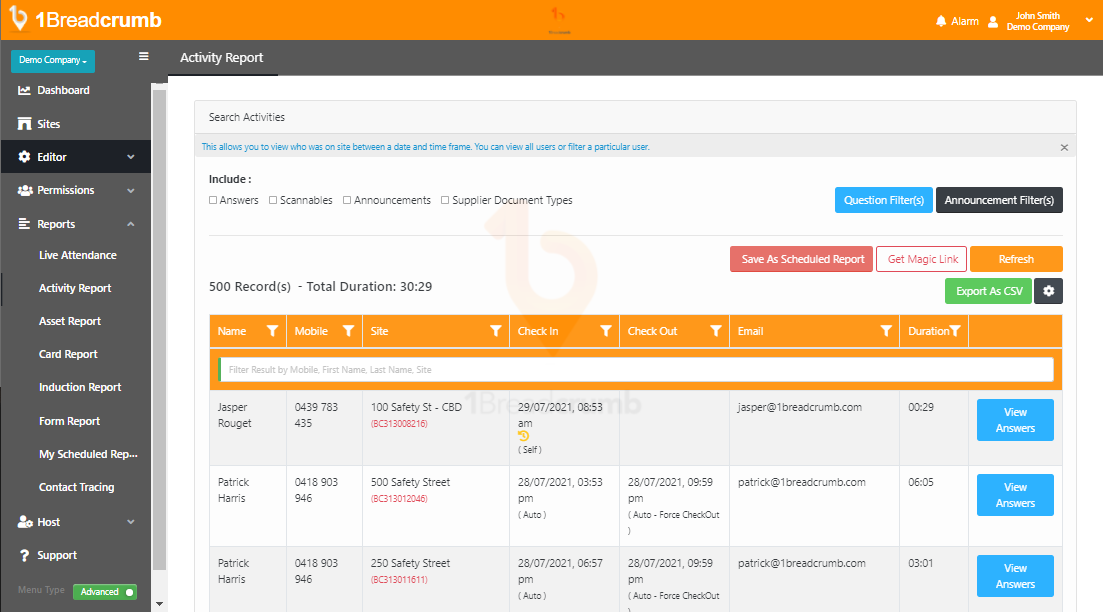 Also, selecting the gear icon on the right side

will let you add/remove more Column information.