Setting up a Supplier (Subcontractor) Portal
As a subcontractor without an account with us, the principal contractor needs to send you an onboarding email. There are two types of onboarding links,
Quick onboarding link - This is an anonymous link and will allow anyone to upload documents on behalf of the supplier. This does not require the person to verify who they are.
Full onboarding link - This will link a specific email to the principal contractor's company and generate a supplier portal. This method does require the person to verify who they are and to set up a 1Breadcrumb login.
Why would I want to do full onboarding instead of quick onboarding?
Setting up your supplier portal (full onboarding) will allow you to:
Easily induct plant and equipment to site and assign qualified operators to different plants/equipment

Upload and view site documents with ease (i.e., SWMS)
Create and add your own inductions to the primary contractor's site
Step 1
To start off, your principal contractor would have sent you an on-boarding email that looks
something like this:
Click on the link in email and follow the prompts. You will need your mobile
number to receive and verify your set up with an SMS code.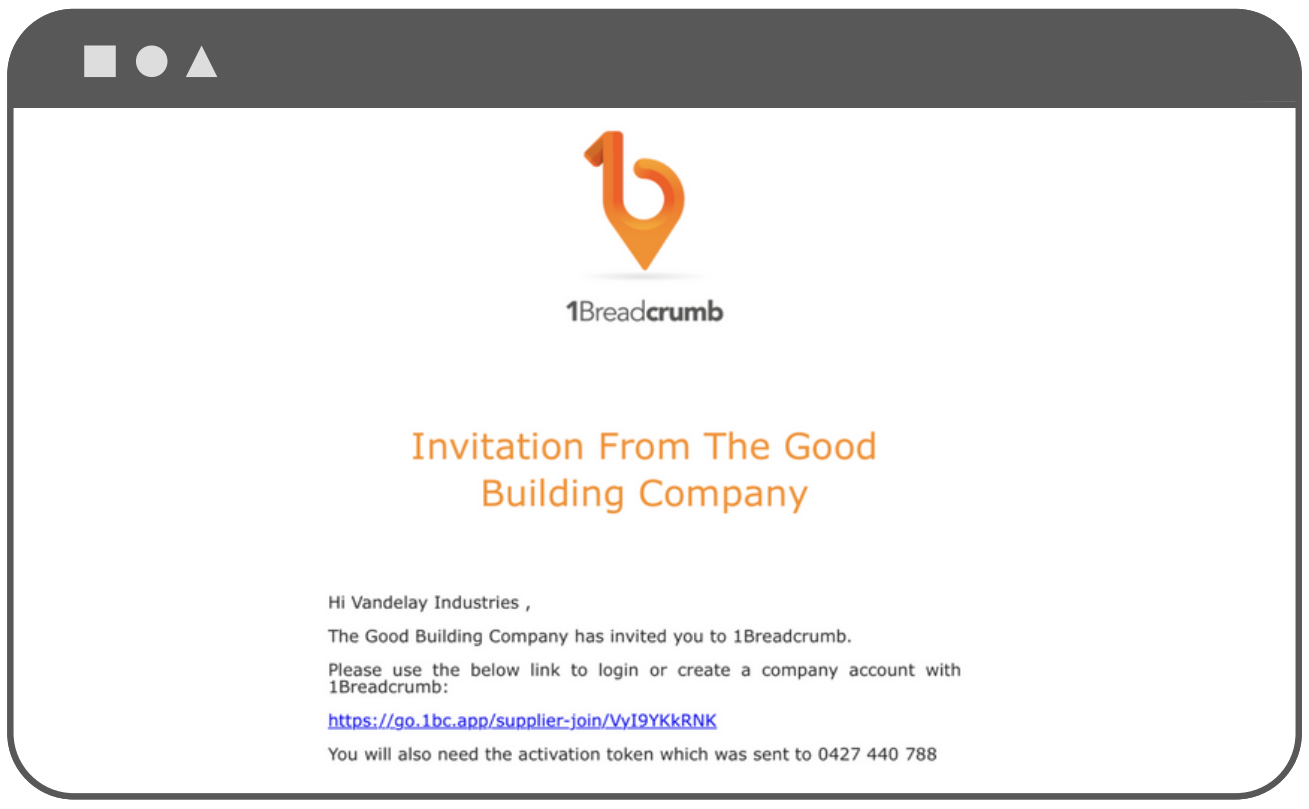 Step 2
Please verify that your company name is correct and select Submit.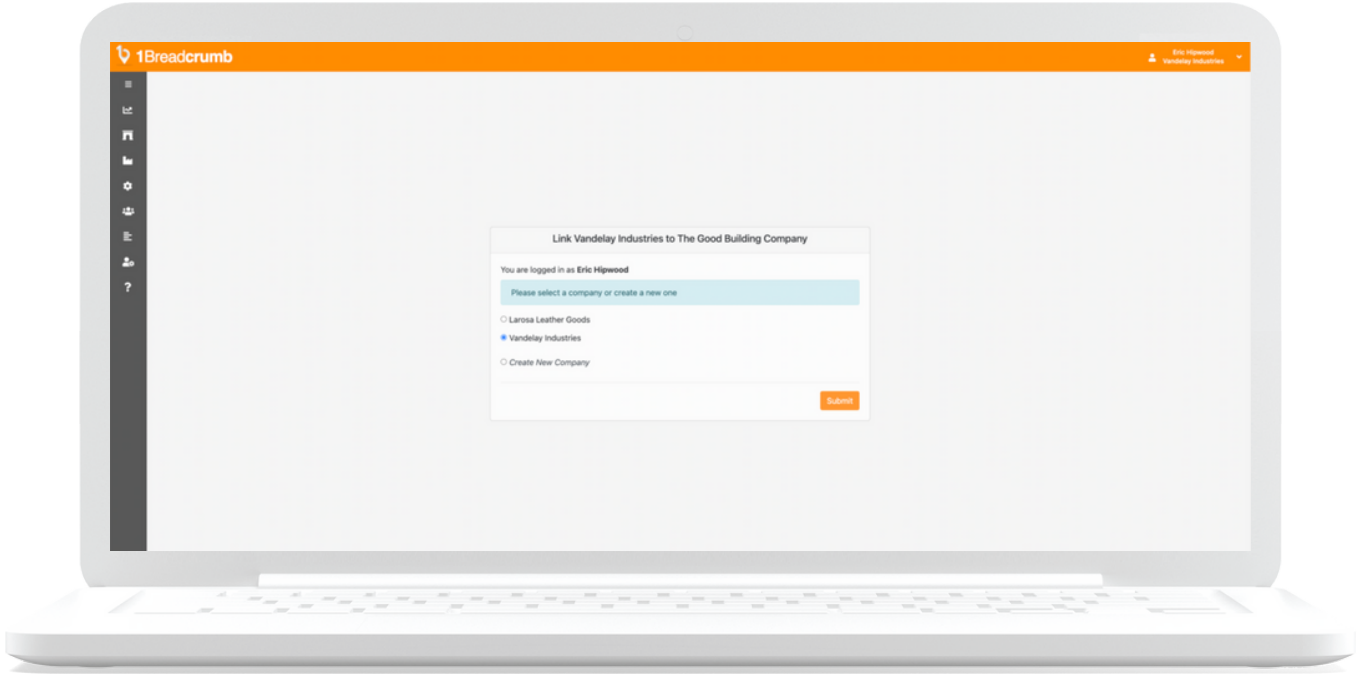 Step 3
You will see the below message. Click Let's Go.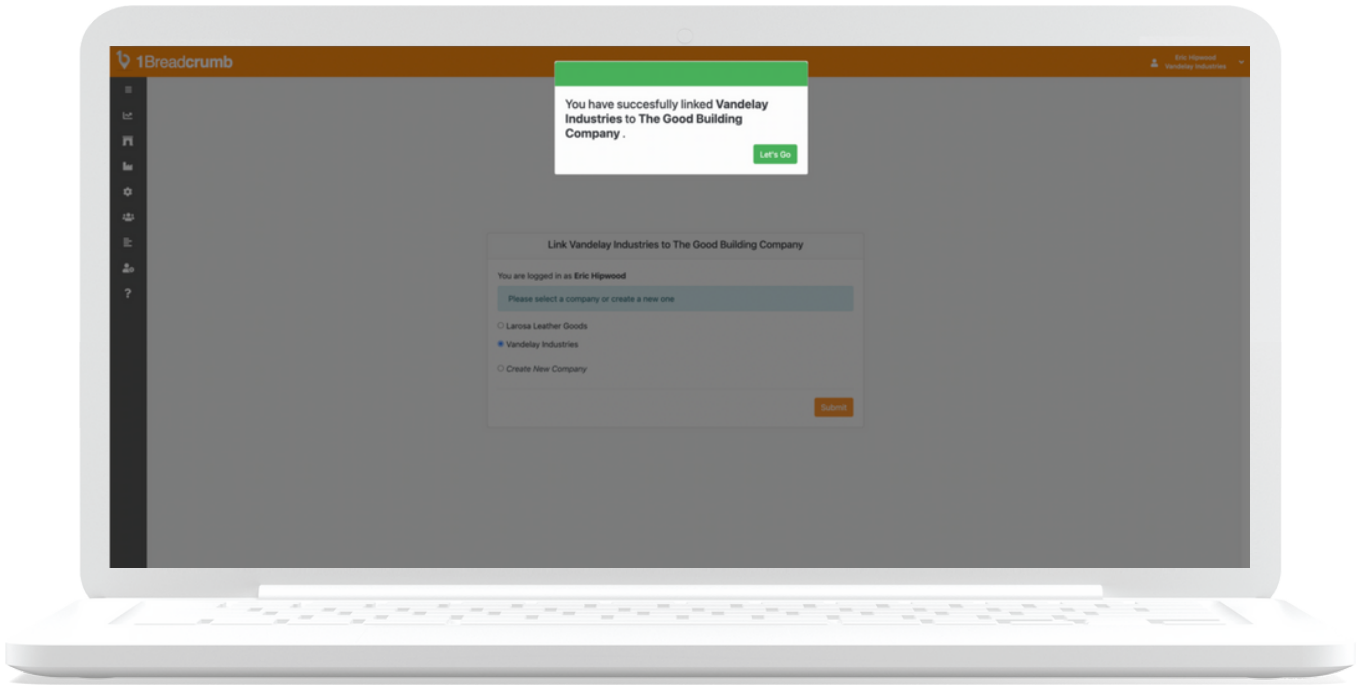 Once inside the portal, you will see all the projects that have been shared to you by the principal
contractor.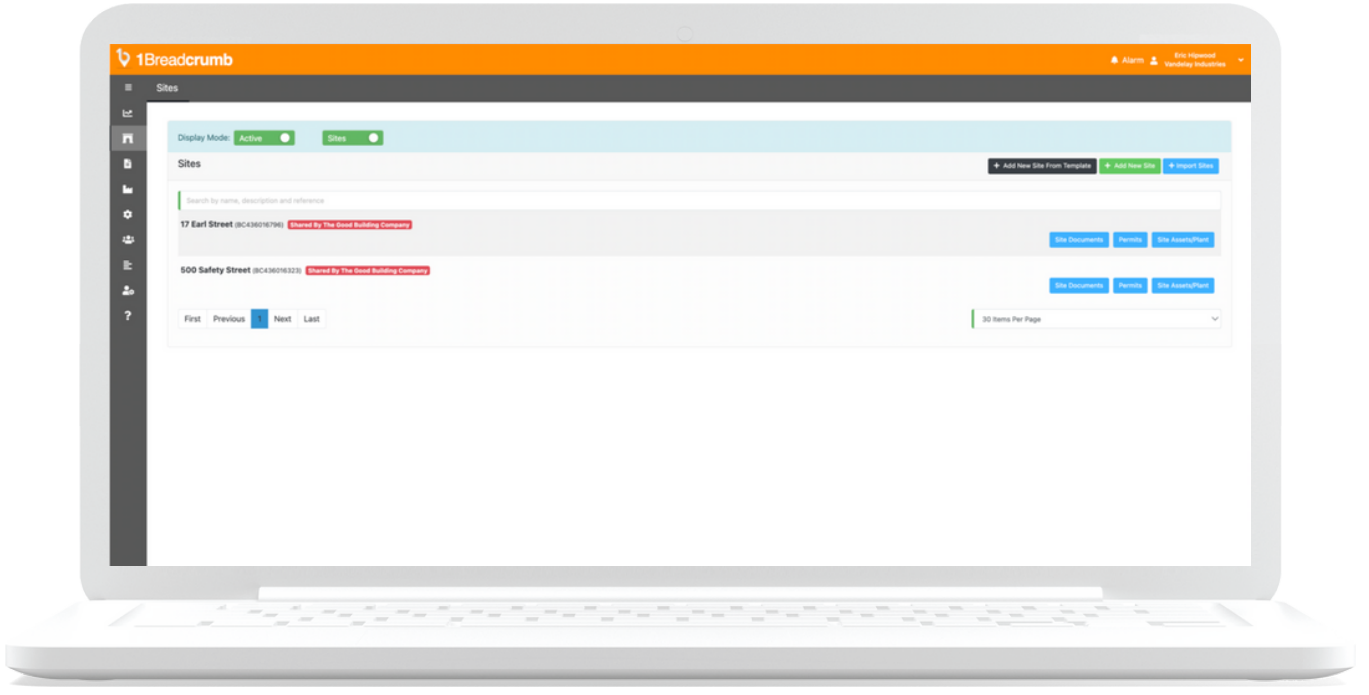 Step 4
Next to the specific site name, there will be some blue buttons in the same row.
Click on Site Documents to upload site safety documentation like SWMS, RAMS or SDS.
Click on Permits to apply for permits if the principal contractor has set them up.
Click on Site Assets to induct a new asset or plant.

Fill in the details of your plant i.e., Name, Status, and upload an image if required
Click Next to choose and complete the Asset Registration Form.
Click Submit after filling out all required fields.
Once complete, you have now successfully submitted your asset and it is pending review from the principal contractor.