How to Induct your own Plant to site - using already listed assets, creating a new one or a short term (hired) asset.
Step 1:
At your Sites list select

next to the site you want to induct your plant and equipment to.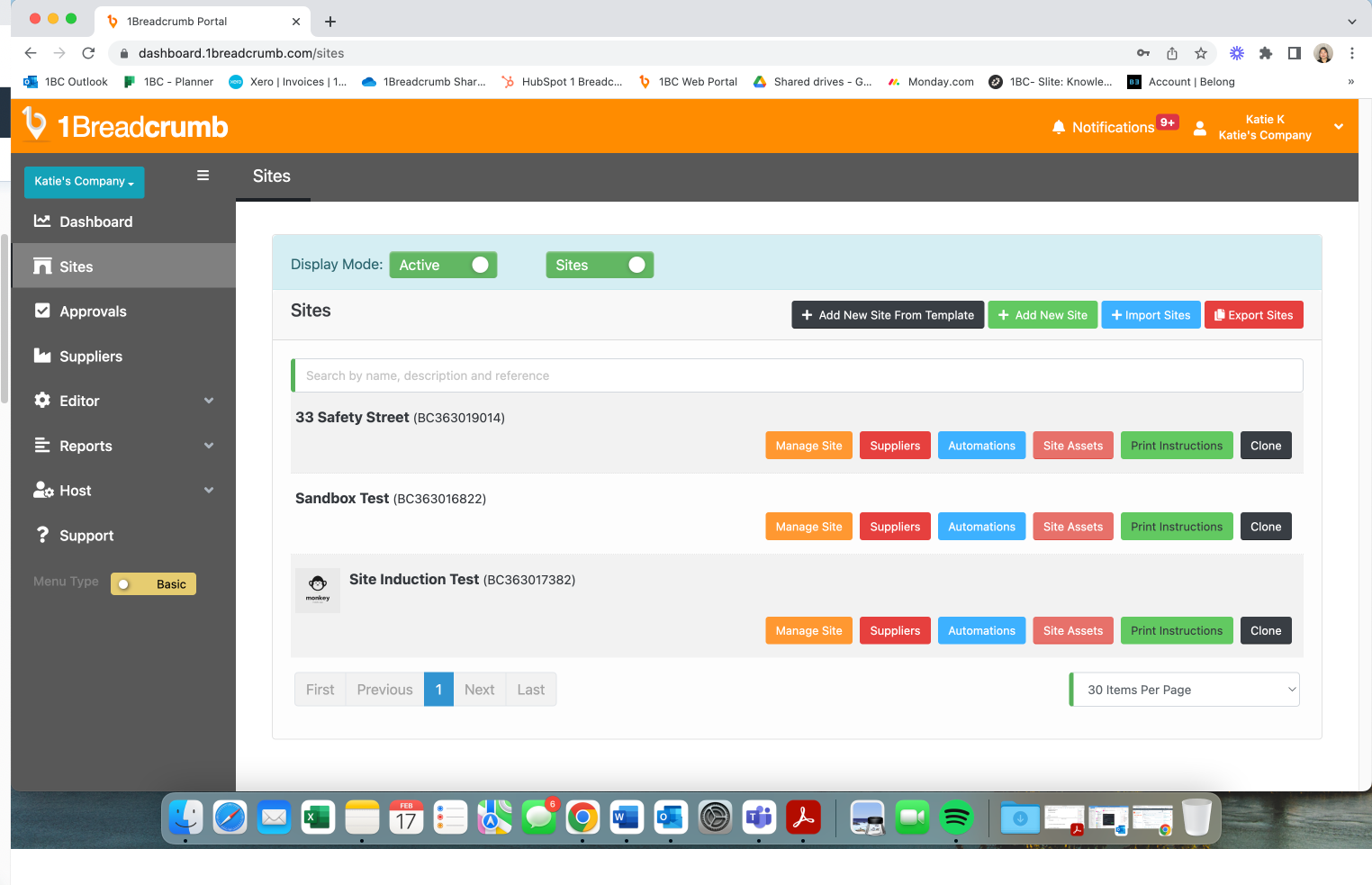 Step 2:
Select

at the top right to register it in your system.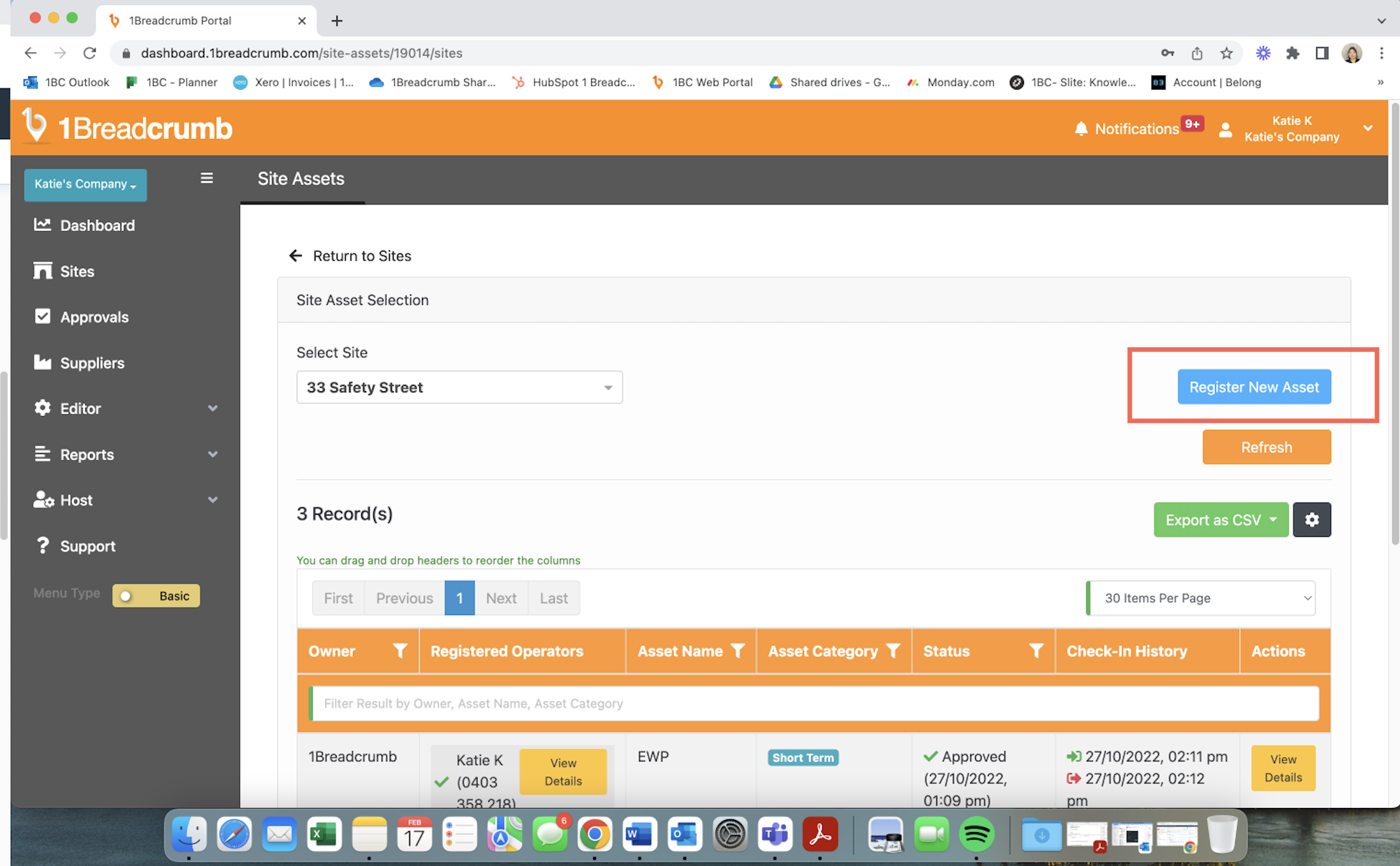 Step 3 - Register Asset:
Here you can select an Existing Asset, Create New or Register a Short Term one.

Existing Asset = Will use an Asset you already have listed in your Asset Register.
Create New Asset = You can create a new Asset to list into your Asset Register before Inducting it to site.
Register Short Term Asset = Skips registering Asset into your system, suggested to be used for hired equipment that your company does not own.

For this example, we will create a New asset. Select your Category at the top left to choose the correct form.
(Any field listed in red is mandatory)
When you have completed the asset information, select

at the bottom right to continue.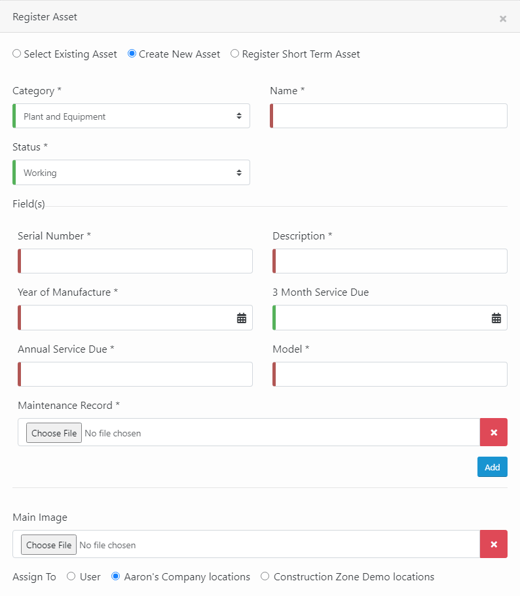 Step 4 - Inducting to Site:
Next select the correct Asset Registration Form at the top that you want to use to induct your equipment to site.
Any Global Asset fields that are used in your Internal Asset forms will automatically populate in your Asset Registration form if the same was used at a different project/site.
By default, your employees can add Operators using the app, this is great if your subcontractors are using your Plant/Equipments.
You can also allow Operators to add other Operators. This is useful if you list the leading hand/Manager of your subcontractor, allowing them to add their own employees as Operators of the Plant/Equipment.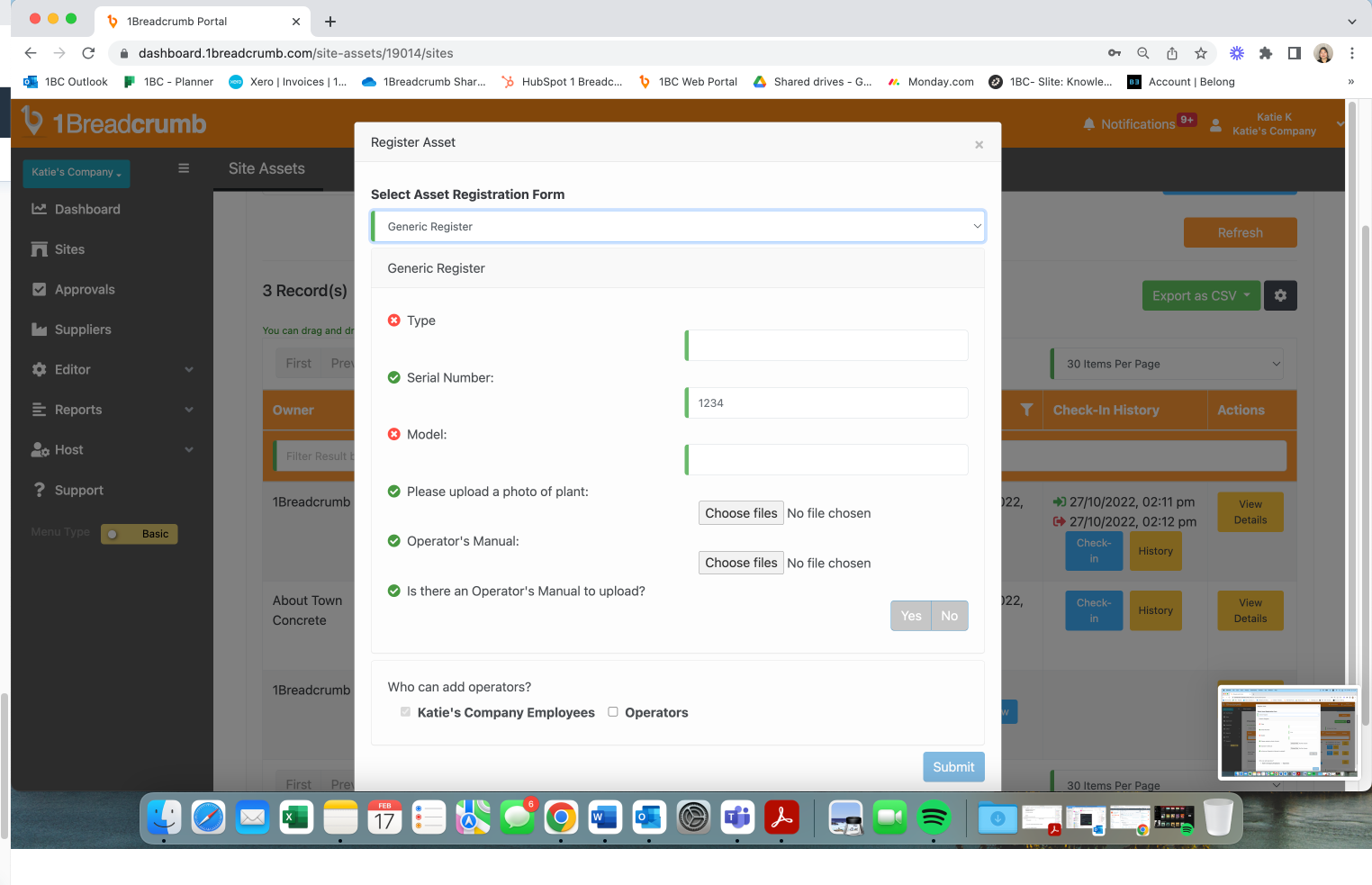 Step 5:
You've now inducted your Plant to site, the last step is to go to your Approvals to approve and review the Plant Induction Form you just completed.