How to update SWMS on the App
This article will run you through how updates to SWMS are made on the app
To Update an existing set of SWMS:
Step 1 - Select the Host Icon

on the bottom right of your app and select Suppliers making sure you have a site selected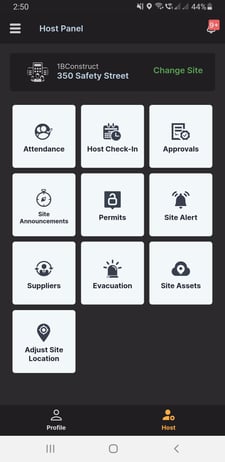 Step 2 - Select the business whose SWMS you are looking to update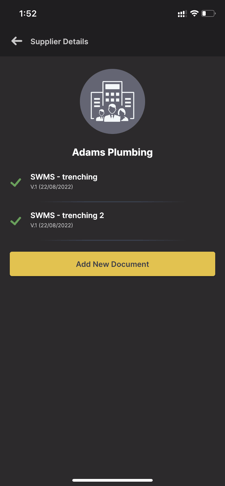 Step 3 - Select the SWMS and Update. From here, you will be given the option to upload a new version. Select the updated version on your phone and Upload. This will now prompt everyone to sign off on the updated SWMS the next time they check in.