This article will run you through the process of updating SWMS from your Contractors using the Web Portal.
To Update SWMS:
Step 1 - When in your 1Breadcrumb Web Portal, go to the selection of functions on the left-hand side and select Suppliers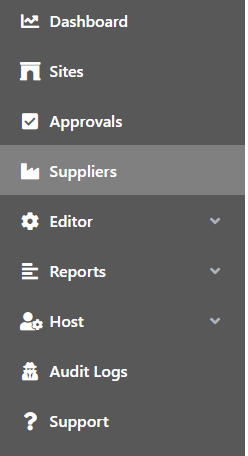 Step 2 - Find the Supplier whose SWMS you are looking to Update and select

Step 3 - From here, you will see all sites the Supplier has been added to as well as the corresponding documents submitted. Select

to see all documents for this Site.

Step 4 - Select

to replace the existing set of SWMS with the updated version you have available. Once uploaded, this will then request everyone that has previously signed off on the old SWMS to re-sign the updated version the next time they check into site.
You will also be able to check how many updates the SWMS has gone through by observing the Version number and the corresponding date it was modified.