This article will run you through the steps needed to turn your device on site into a Check In Kiosk.
Please note that the device and app settings need to have location services turned on for Kiosk mode to work.
Step 1
Select the Hamburger Menu option

located at the top left of your app.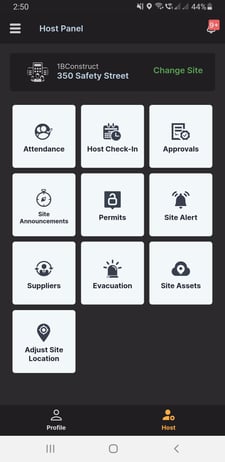 Step 2
Select Advanced then Enter Kiosk Mode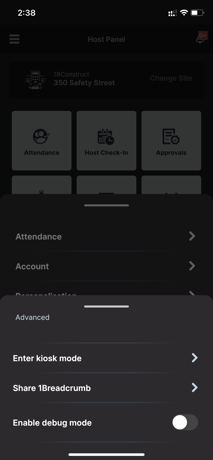 Step 3
Select the site you are on from the drop down menu and input your 1Breadcrumb password.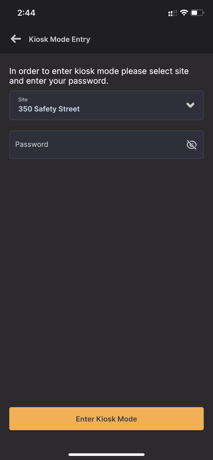 This will now turn the device into a designated Kiosk for user's to Check In without having to use their own device as seen below.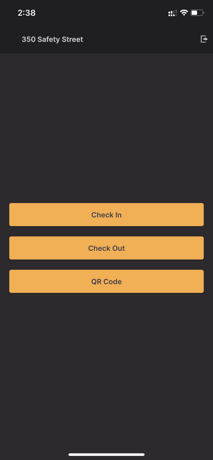 To exit Kiosk mode, use the exit button on the top right and input your 1Breadcrumb password.