A scheduled report is an automated report from a specified time frame about time spent on site. It is based on activity reports. This can be useful for timesheets or data analytics for marketing purposes.
Step 1:
Click on Reports
Click on Activity Report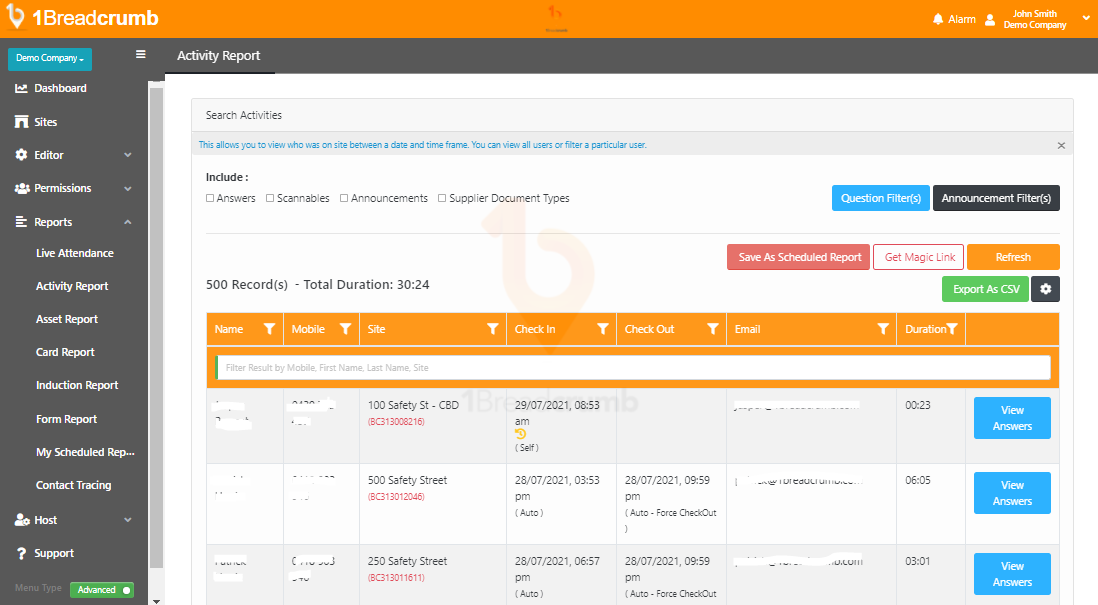 Optional:
You may change the Question Filters, Announcement Filters and what you want your report to include for your scheduled report.
Step 2:
Click on the

button
Type in the Email Subject
Type in the email addresses where you would like the scheduled report to be sent. You may send it to multiple recipients.
Set the report schedule to Daily, Weekly, or Monthly.
Set the Time when the report will be sent.
Click on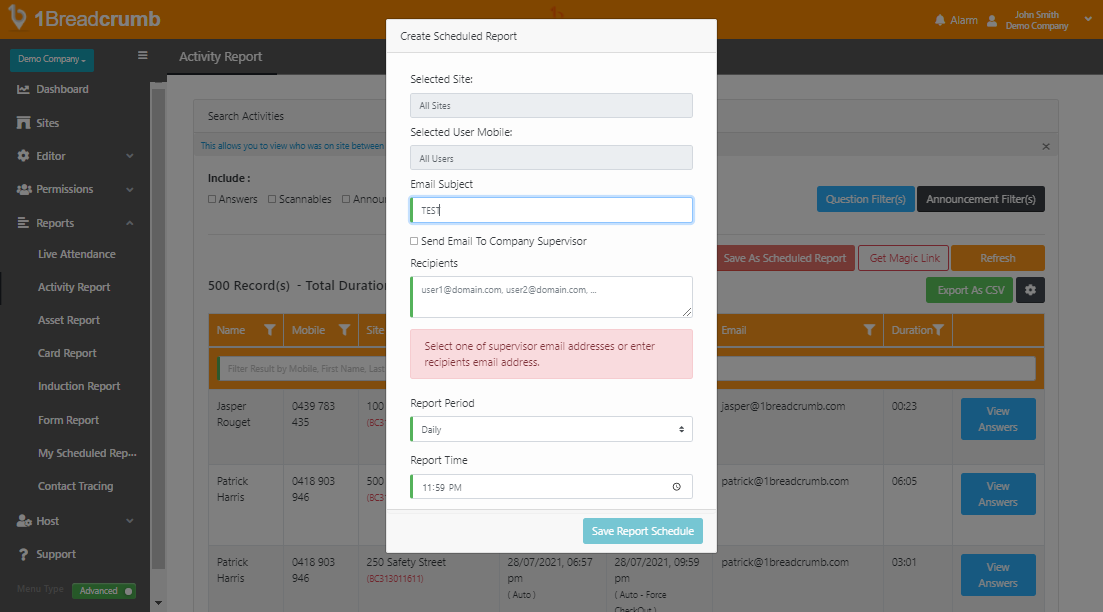 To view all scheduled reports, click on My Scheduled Reports under the Reports menu. All report details will appear.
Press the

button to delete a report.