How to export data from Activity Report.
This allows you to save the data from your activity report to your device.
Step 1:
Click on Reports.
Step 2:
Click on Activity Report.
Step 3:
Click on

. This will be saved as an excel file on your device.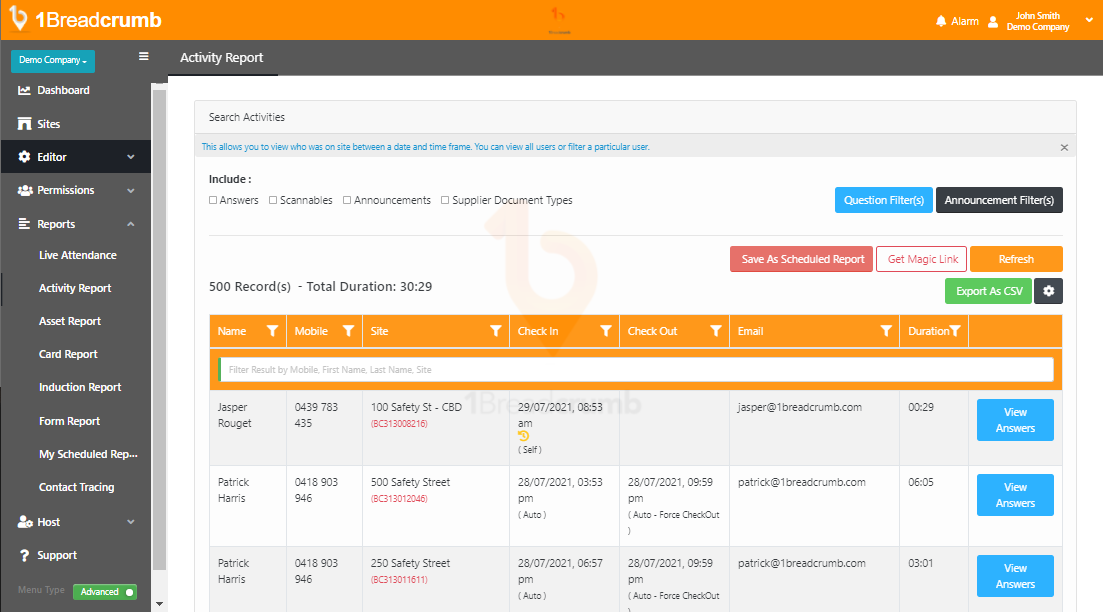 Congratulations! You just exported your data.