How to dispute a Check-in/out time as a host? - App
Allows you to change or update worker's check-in/out times on a specific site.
Step 1.
Click on the Host Icon at the bottom, then select the Burger icon
at the top left to find Approvals.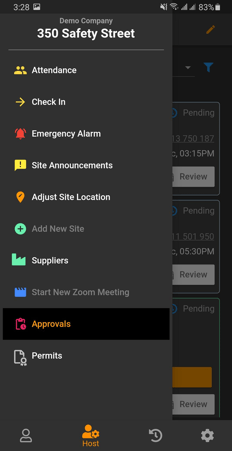 Please make sure that you are on the correct site by selecting the
icon.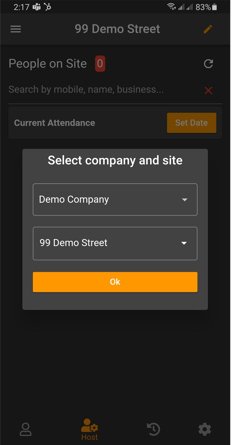 Step 2.
You can filter it by clicking on the drop-down and the funnel icon
.
Change it from Pending to All, input any names or dates necessary then select Search
Step 3.
From here click on the user and the find the Information Icon
.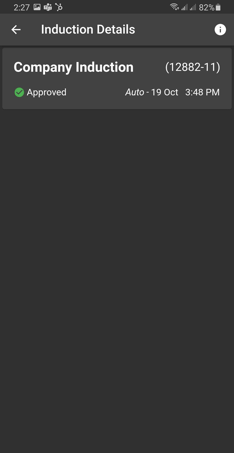 Click on the Dispute button
.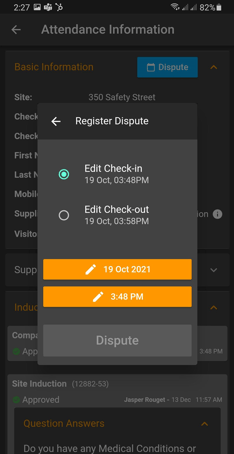 From here you can edit the Check in or the Check out time for specific users.