How to dispute a Check in/out as a host?
Allows you to change or update worker's check-in/out times on a specific site.
Step 1:
Click the Reports menu
Click Activity Report
Step 2:
Search for the user in the search bar and use filter any options such as site, Check In/Out by the
icon on any field if necessary.
Step 3:
While looking at this page select the Check-In you'd like to dispute by clicking on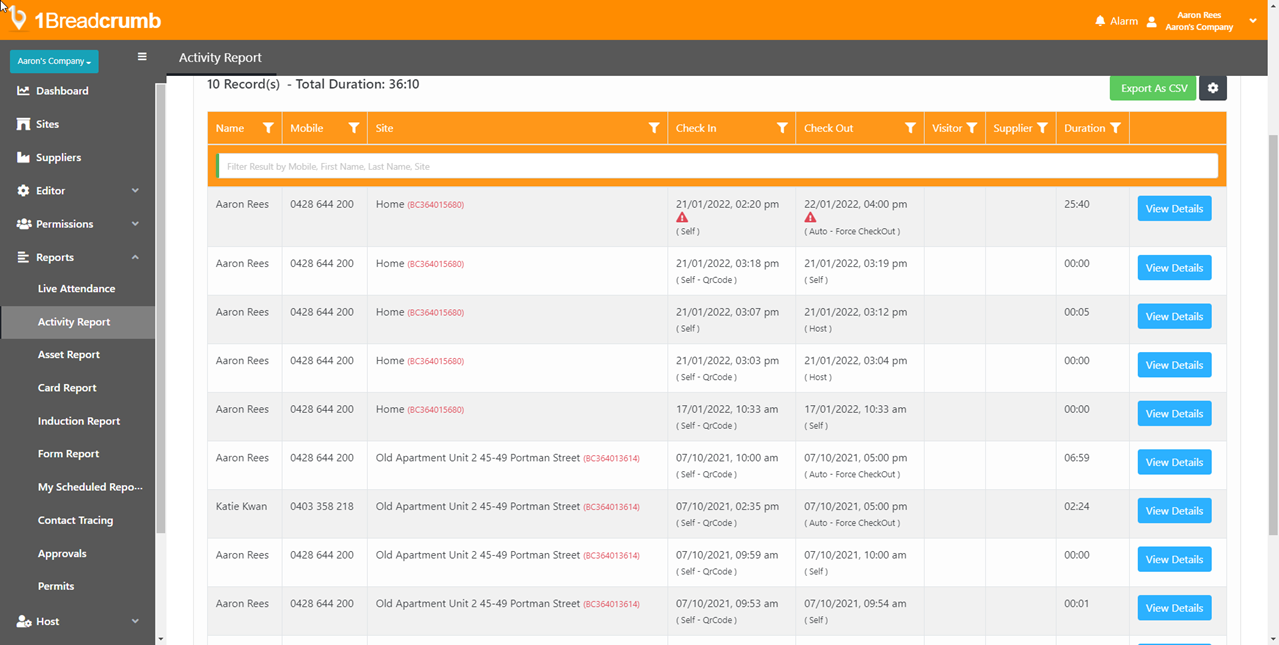 Step 4:
Here you can select
to change that user's Check In/Out times to the correct one.