How to Delete/Archive SWMS on the App
This article will run you through the process of Deleting/ Archiving SWMS from your Contractors on the APP.
To Delete/Archive SWMS:
Step 1 - Select the Host Icon

on the bottom right of your app and select Suppliers making sure you have a site selected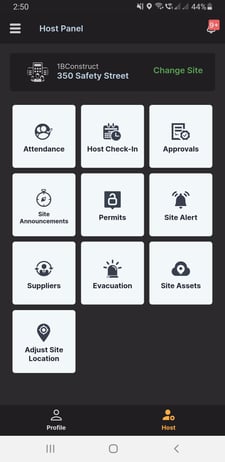 Step 2 - Select the business whose SWMS you are looking to delete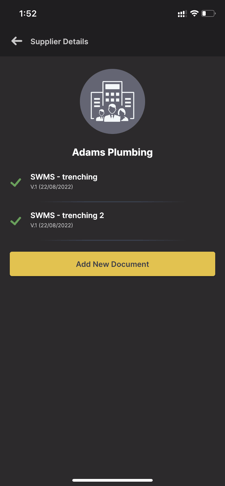 Step 3 - Select the SWMS and choose Delete Document. You will be given the option to delete the current version if there have been any amendments as well as the option to Delete All Versions.