This feature allows you to keep track of all of your suppliers/ subcontractor companies.
Please note: This article is not intended for Procore-users. For how to sync suppliers from Procore, please visit this article.
There are two levels of supplier/subcontractor management through 1Breadcrumb:
Company level
Project level
Company level - You must first add a new supplier to the company level before adding it to a project-specific level.
Step 1 - Go to Suppliers > Click on the

button.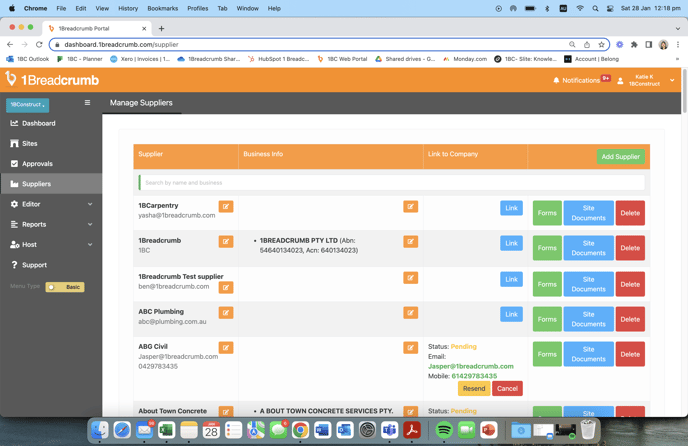 Step 2 -
Type in the Supplier's name.
You may also add the E-mail and Phone number. Please note that you must not have any spaces before or after an email/phone number.
Once you're done, click

.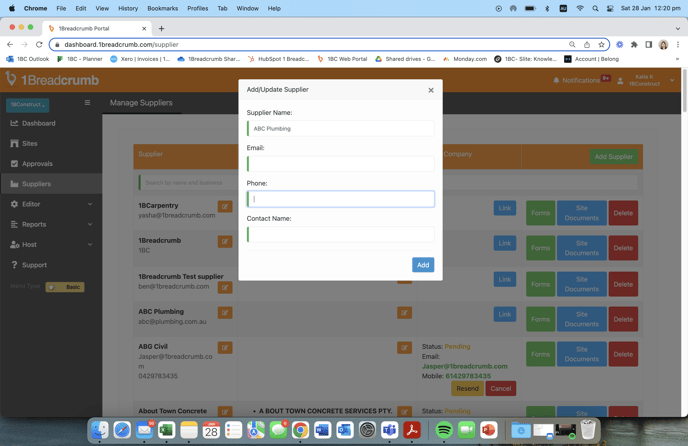 Project Level - Once you have added the supplier at the company level, you may want to add project- specific suppliers to each project.
To do so:
Step 1 - Go to Sites > click on Suppliers beside the selected Site (See below image for reference).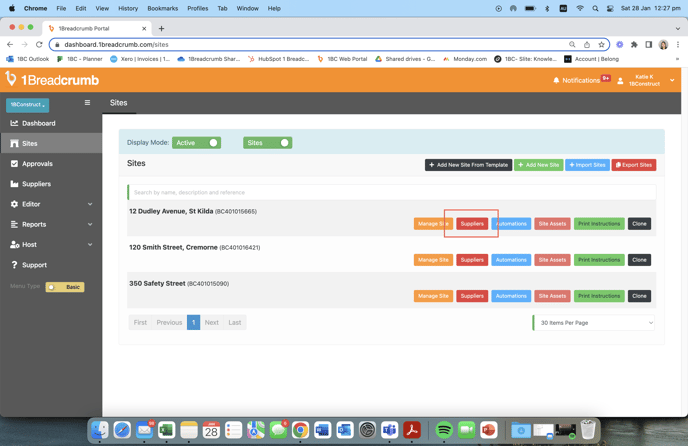 Step 2 - Click on New on the top right and select from drop down list of Company Suppliers.