Creating a site on the web portal.
You can create a site with custom settings or you can create one using your site Template. See the article "How to create a site template?" if you haven't created a site template yet.
Recommended to use a site template if making multiple as it is a very simple process.
Step 1:
At your Sites list If you want to create a site using your template select

.
If creating a custom site select

from the top right.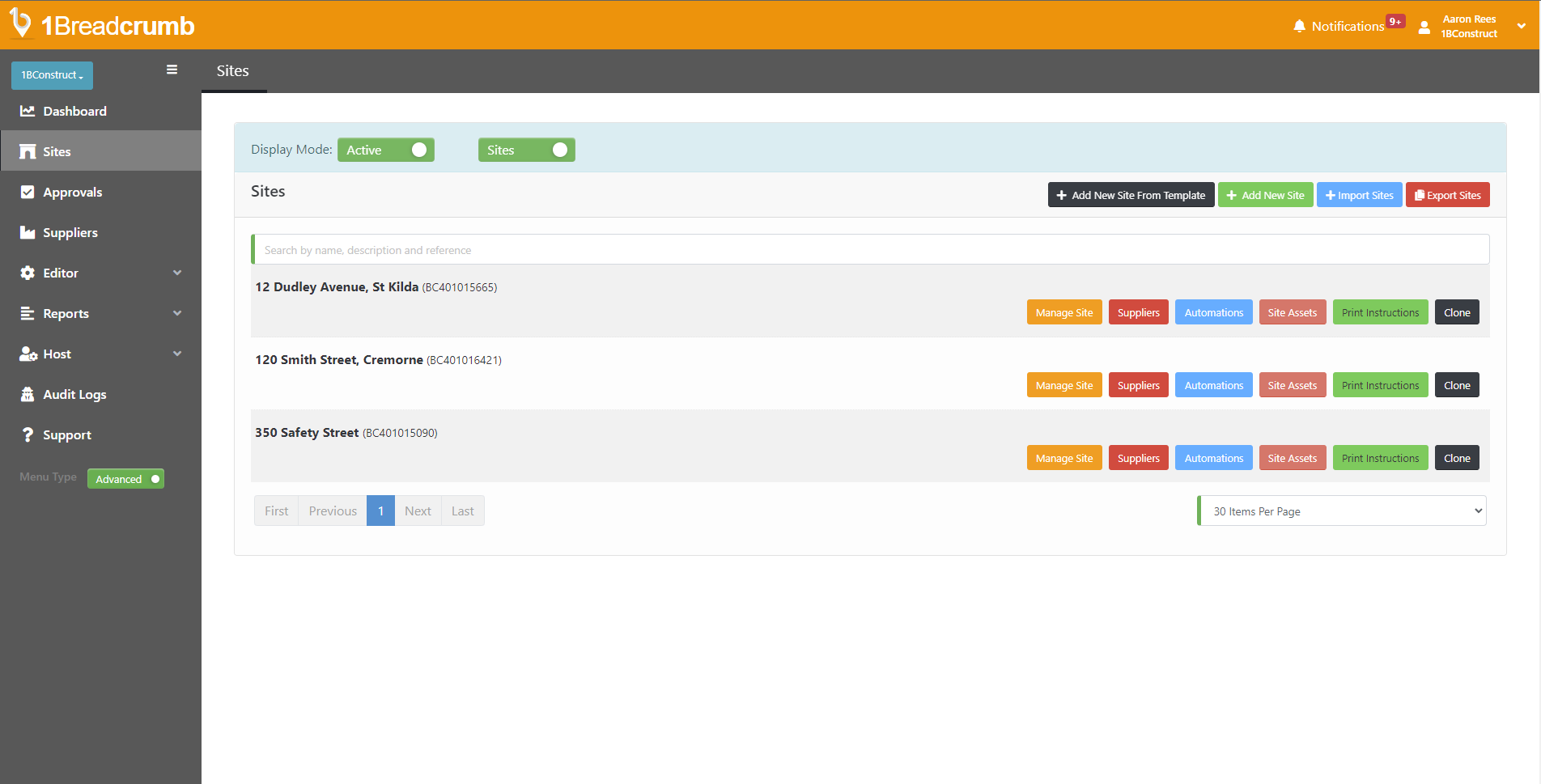 Step 2:
Using Site Template:
First select the template, then fill in the Site Name and Address. When done click

to confirm.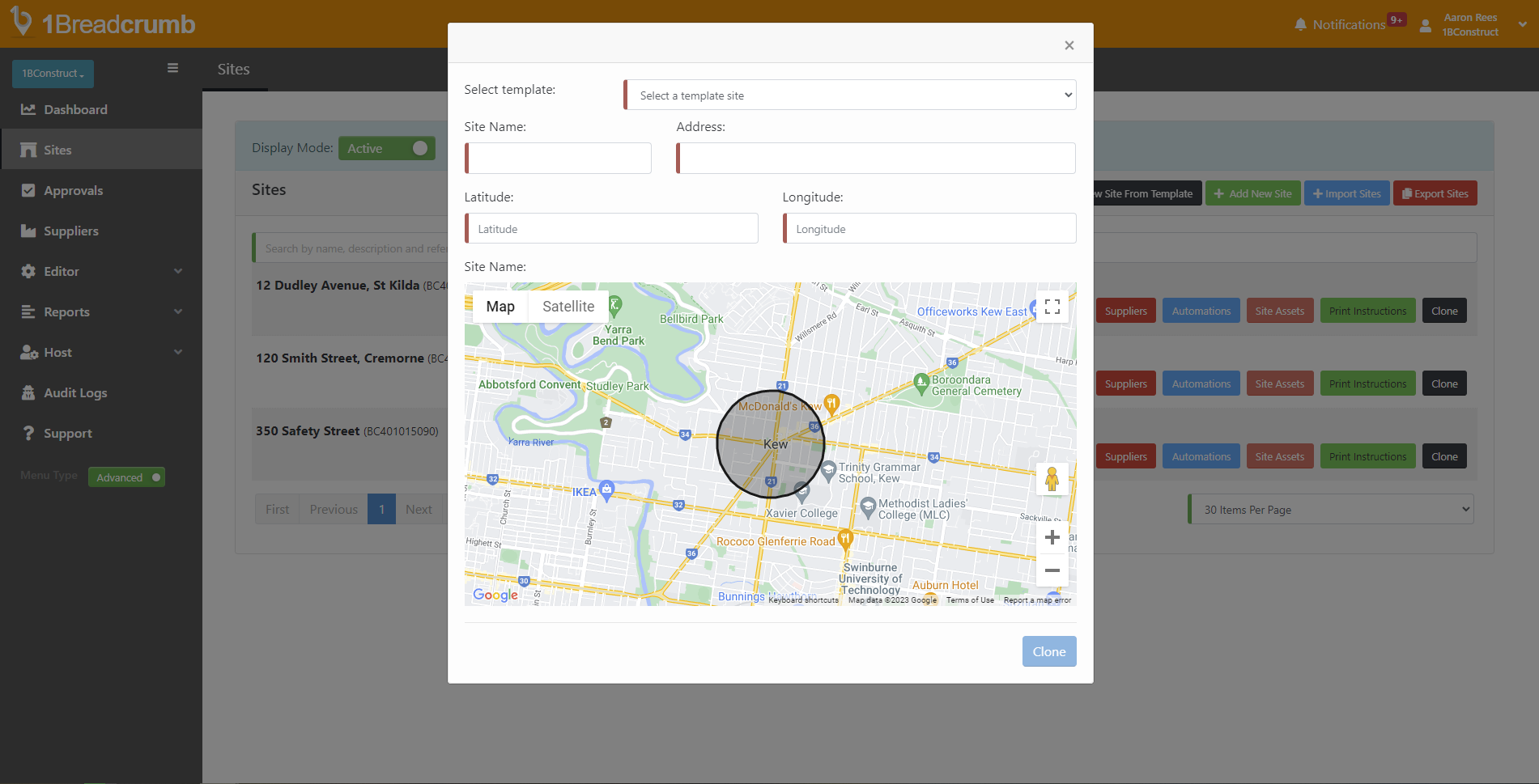 Creating a site with custom settings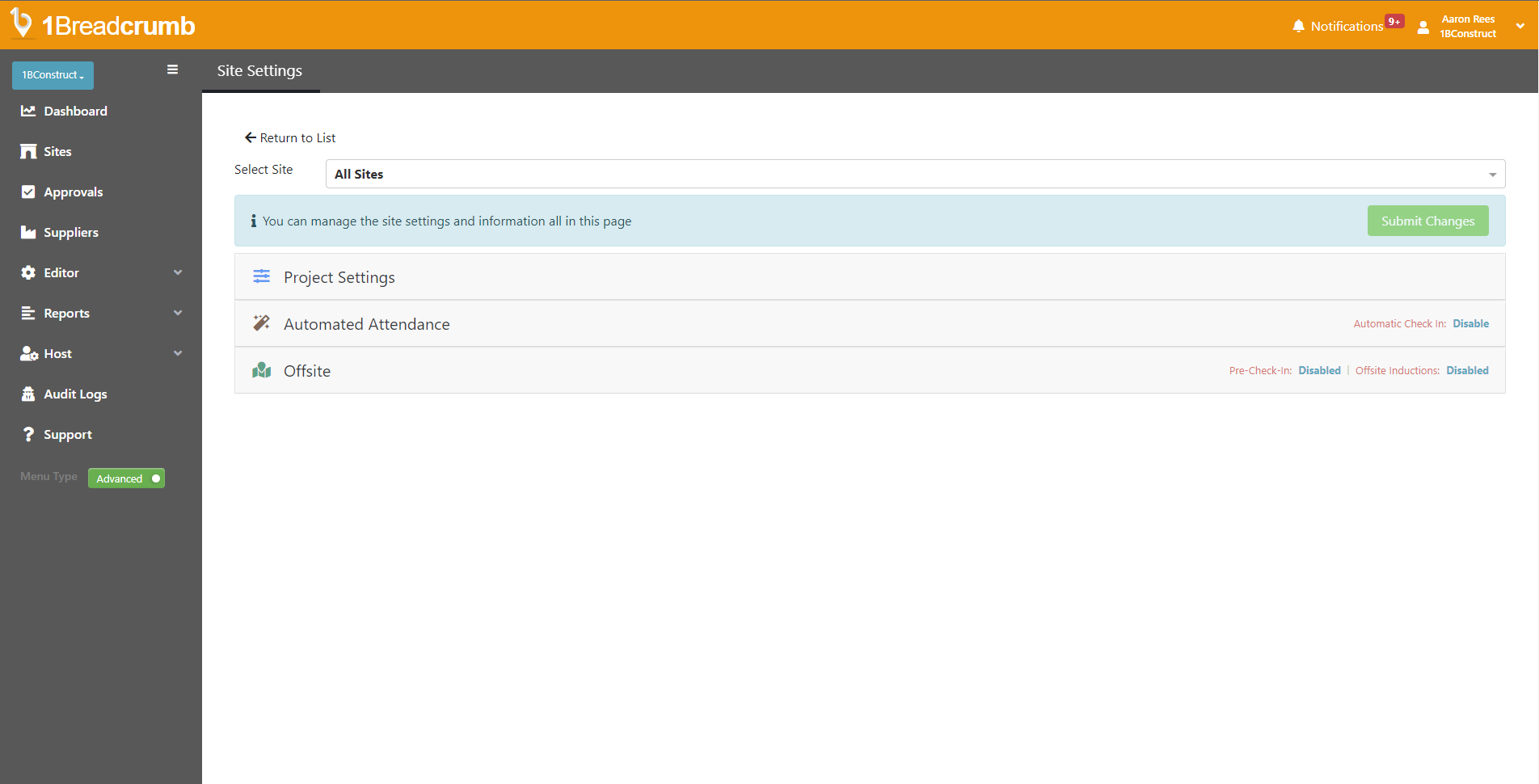 Project settings:
Any field highlighted in RED is mandatory to be able to create a site.
The recommended fields for your attention are:
Name
End Time of Day - (When 1BC will automatically check anyone out at the end of the day)
Location Required Mode On Check In/Out - (Recommended left on Optional, but can set the Location permission to be mandatory for your workers to check into a site, or disable entirely)
Site Radius - (Recommended 80 meters, but can be adjusted accordingly)
Address
Automated Site Attendance:
This is where you set the settings for 1Breadcrumb's automated check in/out feature using locations. A worker must have their location Permission enabled for this to be utilised.
Recommended settings below.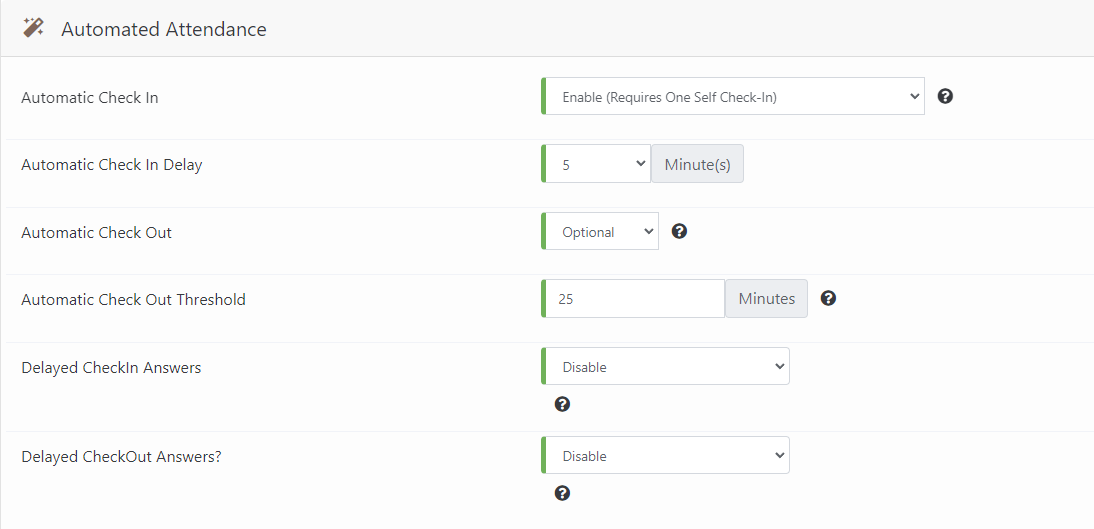 Offsite:
This can used so your workers can complete induction material before coming to site. This can be automatically sent out in the email when you invite suppliers to upload their SWMS. See How to request SWMS for more details.
Recommended settings below.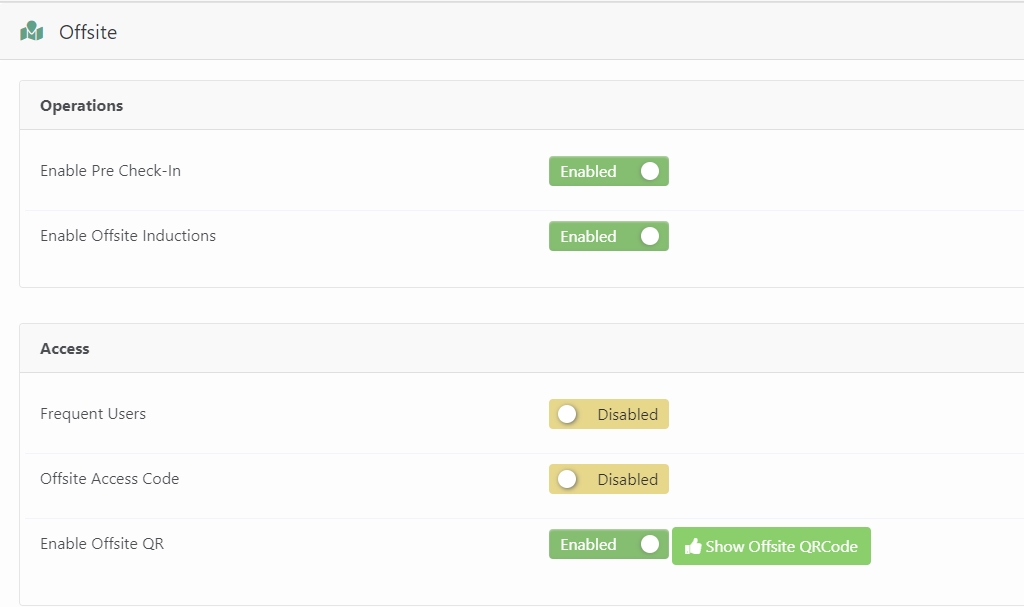 Select

at the top right when done.