How to create a Plant Induction Form to induct Equipment/Plant to site
Step 1:
To create a new form first you need to go to Editor > Forms from the left menu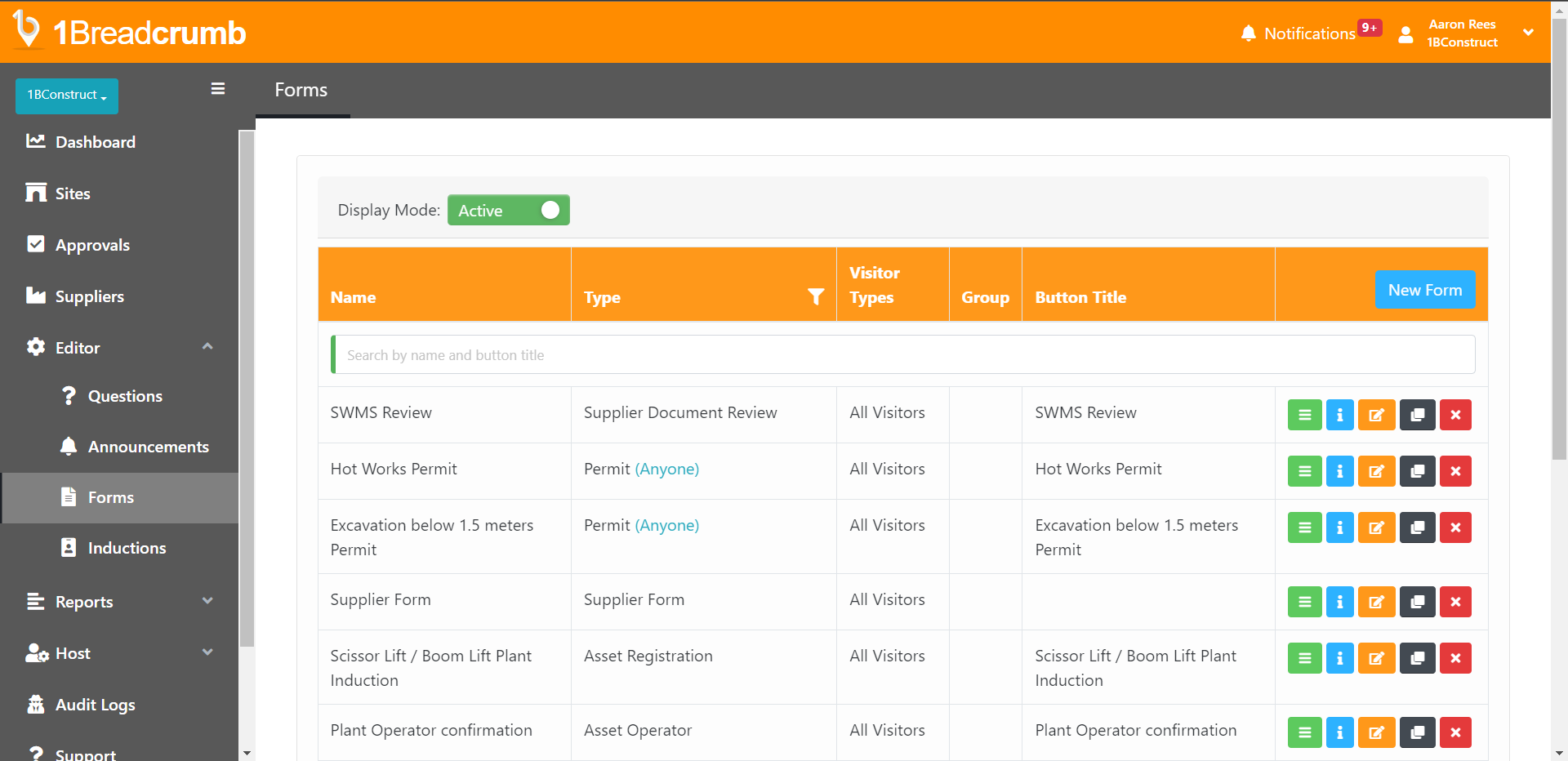 Step 2:
At the top right select

and then make sure to select the type of the form as Asset Registration.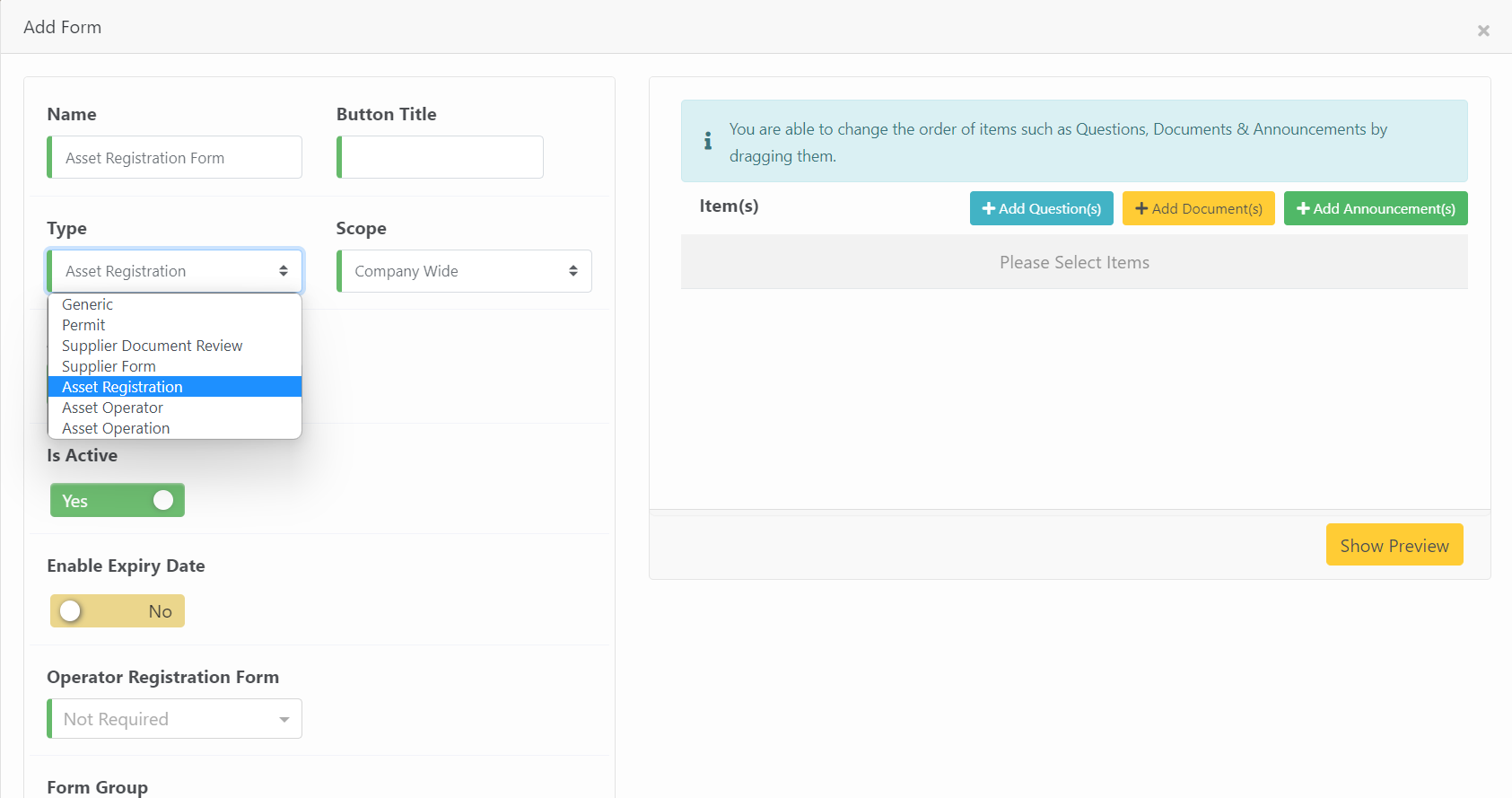 Step 3:
Add all the questions that you'd like to include in your form by selecting

and select

again to create new questions.

Note: If this is your first time creating a form please feel free to reach out to your 1Breadcrumb CSM to assist you.
For the first set of questions you'd like to add it is recommended you use the Question Type Asset Field and choose from the existing list of Global Asset Field questions at the bottom and add all that are relevant for you to use.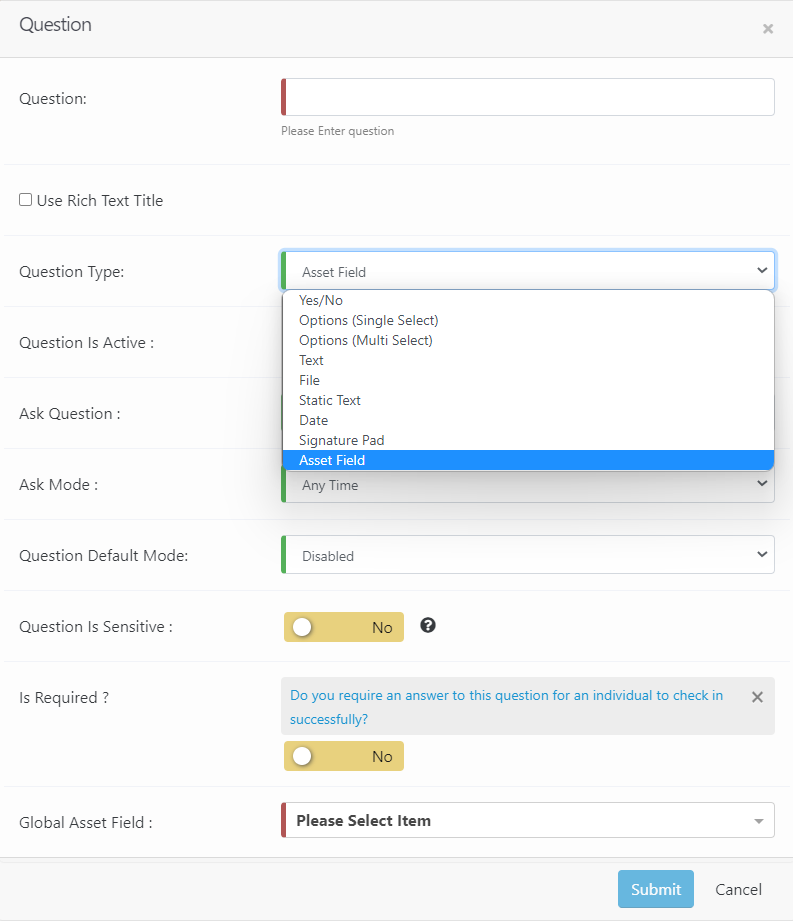 The questions here include all the most common fields used in Plant Induction forms such as Make, Model, Serial Number, Operator's form, etc.
If you are inducting your own equipment to site and the same fields are used in your internal Asset Forms in your Asset Report, it will auto fill the information in these Asset Fields, making it an easier process to induct your own equipment to any of your sites.


Step 4:
If you want to have a manual approval process for equipment inducted to site it is recommended you set Approval Mode to Host Approve.
After you've added all your questions and set the desired settings for your form select

at the bottom right and you're done.