How to complete induction and check into a site for the first time?
Step 1
Make sure you are on the Profile Page of your 1Breadcrumb app. Check in to site by using the Check In button or QR Code.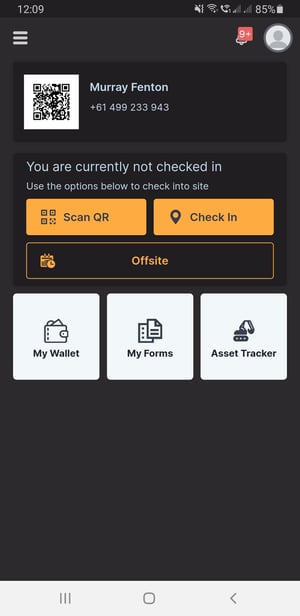 Step 2
Choose your visitor type (i.e., Employee, Sub-contractor or Visitor) and the induction will appear accordingly.
After you select your Supplier (Direct company you work under) view and sign off on any documents if required - you will not be able to proceed unless you view and sign these documents.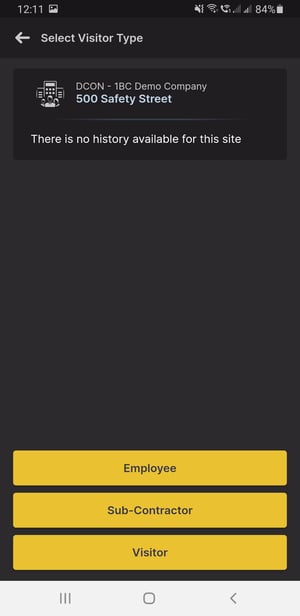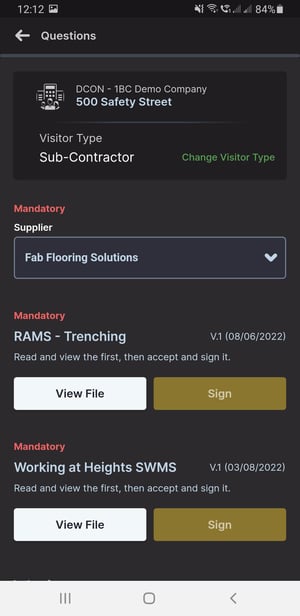 Step 3
Go through all the questions and follow the prompts. Any with Mandatory in red above are mandatory fields - you will not be able to proceed unless you complete these questions/prompts.
Any licences/competency questions that you have already uploaded into your digital 1Breadcrumb wallet will automatically pull through in an induction. If you have not added a document that is asked for, you can upload images via the phone camera option or by uploading a document from your phone gallery.
Step 4
Check all your answers are correct and true. Then click

at the bottom of the page.