How to change the question order on an induction?
Allows you to re-arrange your questions on your induction.
Step 1:
Click on Editor
Step 2:
Click on Inductions
Step 3:
Click on the

Edit button on which Induction you want to change the order of your question.
Click on Item(s).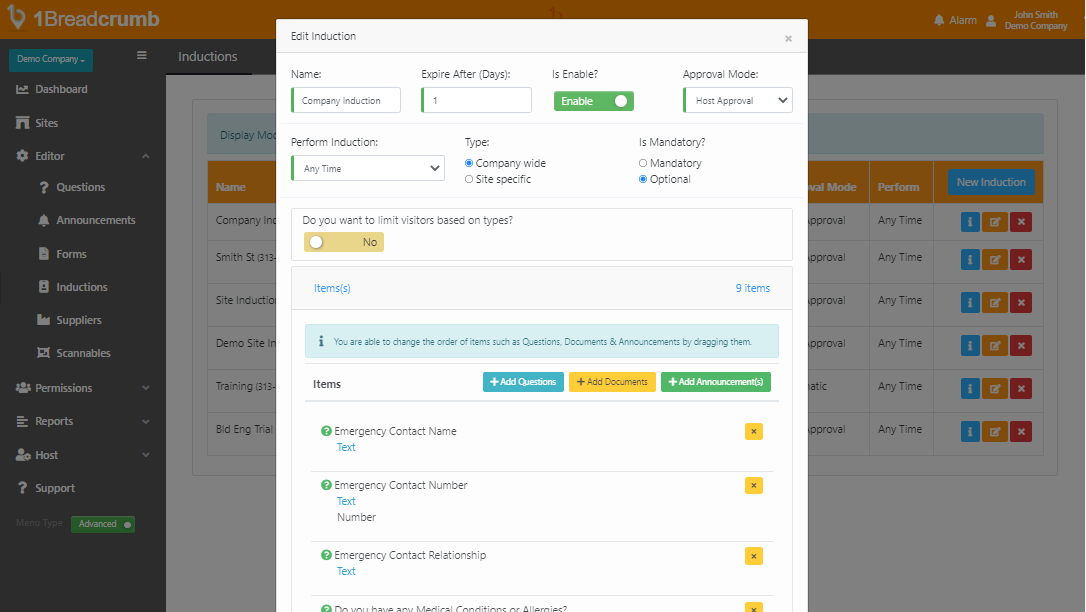 Step 4:
Hand Icon will appear when you drag your mouse on the questions.
Click and hold on to the question then drag to transfer or re-arrange it.
Click on

.
Congratulations! You have re-arranged your questions on your induction.