How to approve pending documents that a supplier uploaded?
This feature allows you to approve the documents uploaded by a supplier.
Step 1:
Click on Reports.
Step 2:
Click on Pending Approval
Step 3:
Click on the Select Entity Type, then choose Supplier Documents.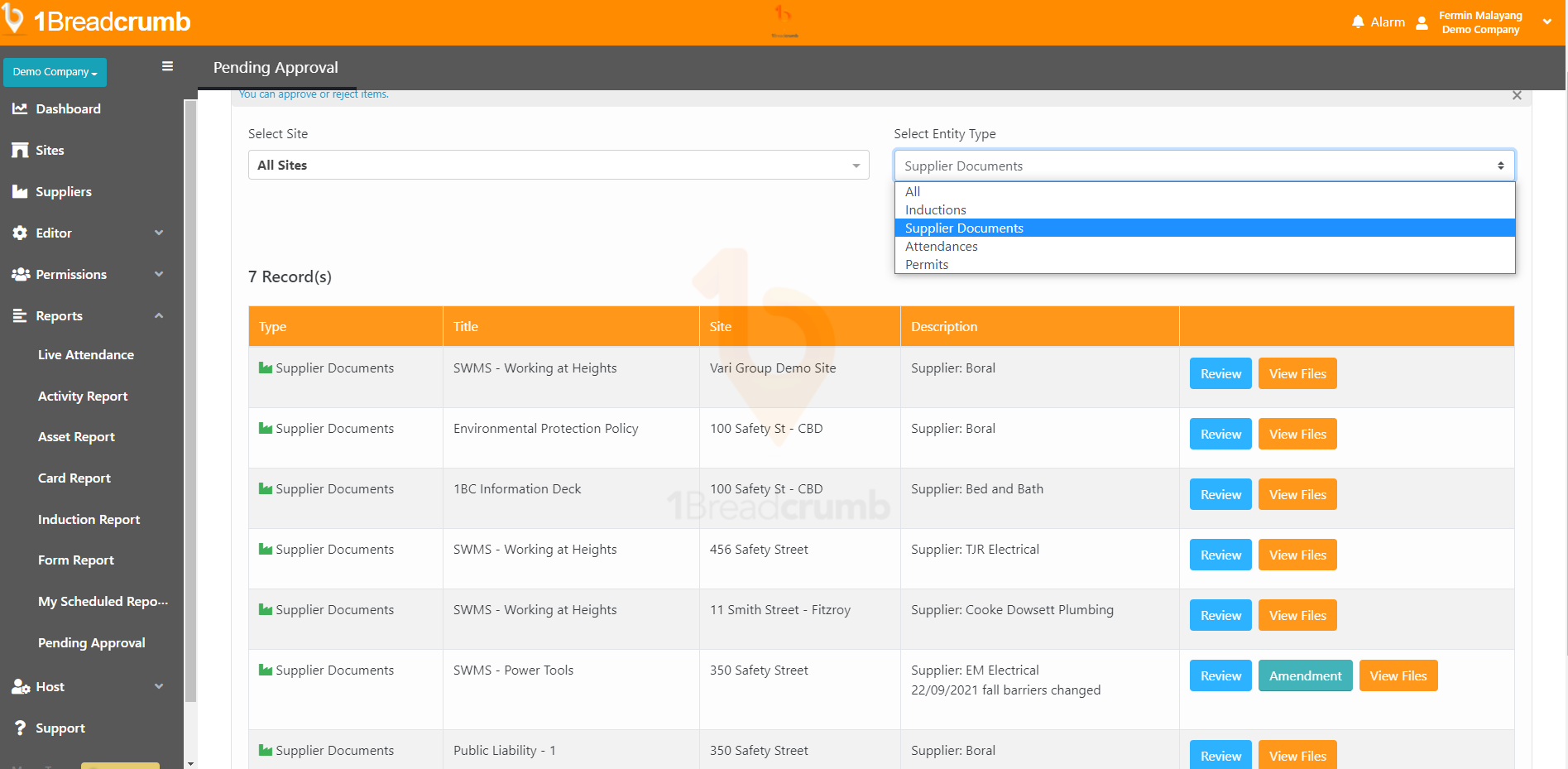 You may then review the supplier's documents by clicking the

button.