How do I add/remove a Visitor type in my Induction?
This allows you to add or remove the visitor type on your chosen induction.
Step 1:
Click on Editor
Step 2:
Click on Induction
Step 3:
Choose which Induction you would like to update the Visitor Type. Click on the

button to edit the induction.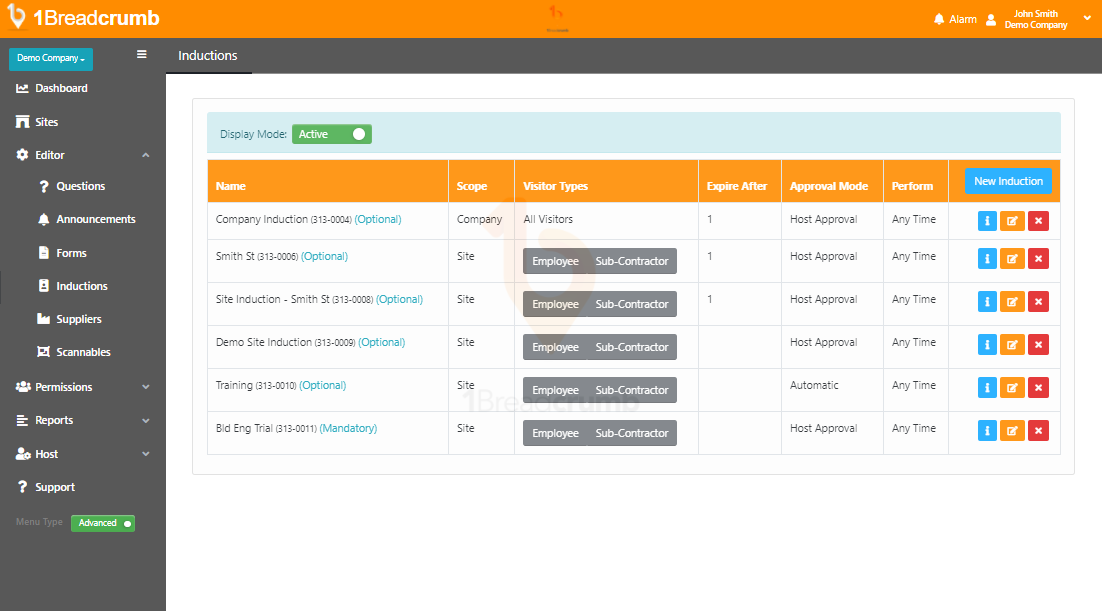 Step 4:
If you togged

on the question, "Do you want to limit visitors based on types?" the Visitor Types you added will show.
If the Visitor Type is highlighted in blue, this means that the visitor type is added, if it is grayed out, it is not added. If you wish to add or remove, just click on the visitor type.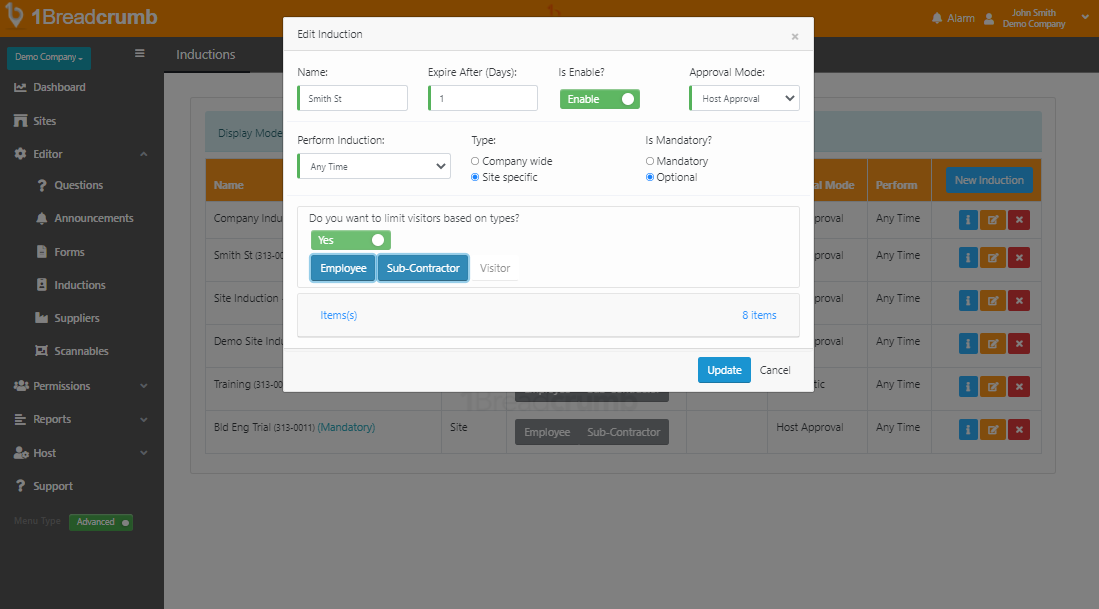 Congratulations! You just created a Specific Visitor type in your Induction.