This article will show you how you can add an operator for a specific Plant & Equipment via the 1Breadcrumb Web portal.
By default, your employees can add Operators using the app, this is great if your subcontractors are using your Plant/Equipments and in which case, your Site Managers/ Employees can add them via the app.
You can however, add in operators directly from the Web portal:
Step 1 -
At your Sites list, select

next to the site you want to induct your plant and equipment to.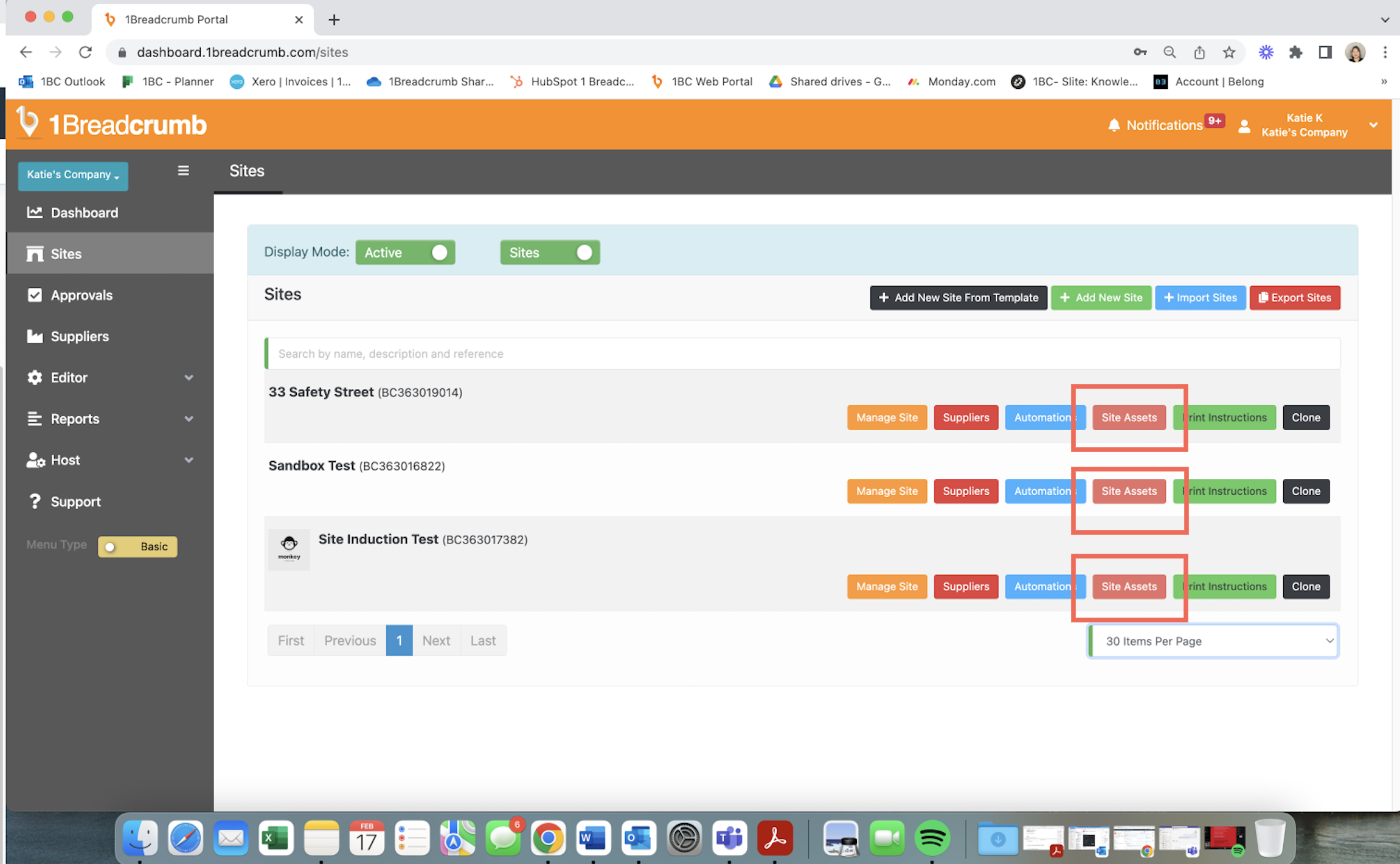 Step 2 -
Under 'Registerer Operators' column, click

beside the asset you want to assign an operator to.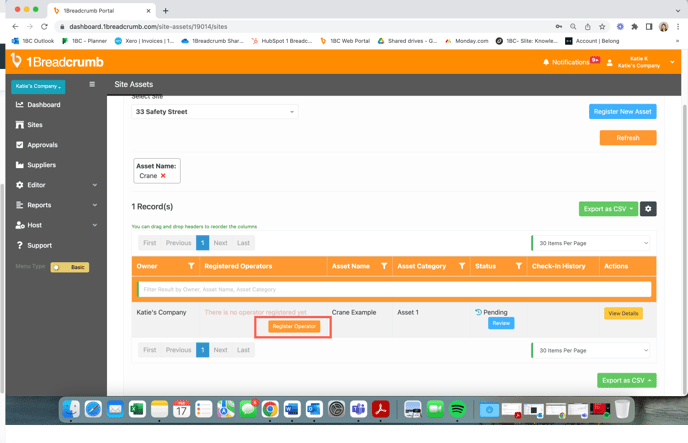 Step 3 -
Add in all the details for the Plant Operator and select 'Register Operator'.