How to approve an Induction or anything else for my project?
Step 1 - First select the Host Icon

on the bottom right of your app and select Approvals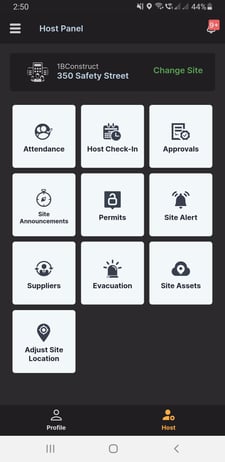 Step 2 - Here, all things waiting to be approved for the project selected will be displayed.
Simply select the

icon on anything you'd like to Approve or Reject.
If you select the All Tab

you can search individual items to approve such as Inductions/SWMS/Permits.
If you select the expand icon

on the right you can search by status/user/date. This can be used to find already approved items from a specific user during a specific date period.
If you'd like to change your project select Change Site at the top.