How to collect data from the Activity Report?
The Activity Report is the full report of the Users Information, Site, Check-In and Out date and time, Email and the Duration.
Step 1:
Go to the Reports drop-down menu
Step 2:
Click Activity Report.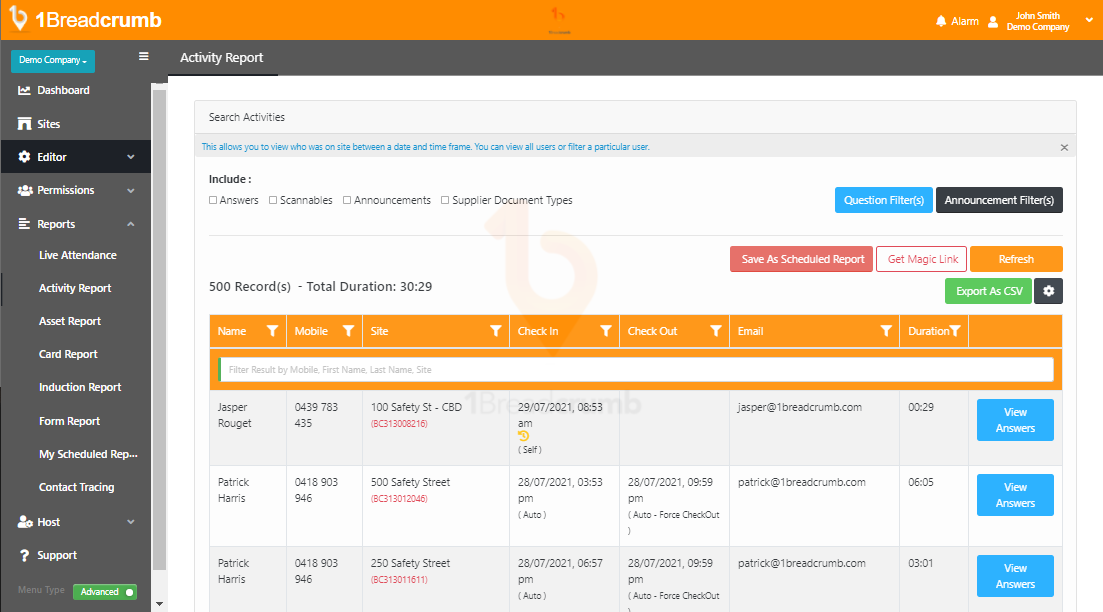 Step 3:
You can choose what information you want to include in your report by ticking the Include Filter, Question Filters, Announcement Filters, and the Filter Funnels on the table.



Once you have filtered the information needed for your report, you can click

to export your report as an excel file.